RCBJ-Audible (Listen For Free)
DeMan Motor Sports Acquires 9W Bike Shop Location in Upper Nyack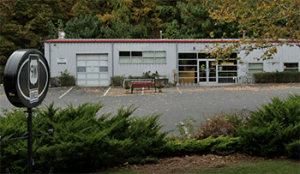 Rick DeMan of Deman Motor Sports, at 700 Bradley Hill Road in Blauvelt, has purchased the former location of the 9W Bike Shop on North Highland Avenue (Route 9W) in Upper Nyack. The 1.44 acre lot at 530 North Highland Avenue has a 4,050 square foot building constructed in 1970.
The buyer paid $1.3 million for the property and plans to relocate his business from 700 Bradley Hill Road in Blauvelt.
Matthew Poole of SSM Holdings LLC was the seller. Poole purchased the property in 2017 for $650,000. The bike shop was previously known as Toga Nyack and later as the Piermont Connection.
DeMan Motorsport is a full-service Porsche facility that caters to street and race cars.

---
Mixed Use Properties In Nyack Sell For $1.9 Million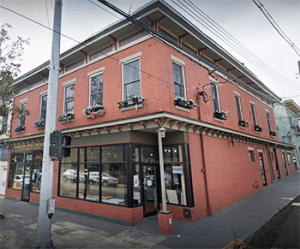 The mixed-use buildings at 40-42 South Franklin Street in Nyack have sold for $1.9 million to Leon Vedovato of Scarsdale-based Westchester Tile & Marble.
The commercial building on .05 acres on the southwest corner of Depew & South Franklin is home to the Corner Frame Shop (opened in 2009) at 40 South Franklin and Hudson Spectacles at 42 South Franklin. Both tenants plan to stay and have leases in place.
The property was acquired as a real estate investment, according to Vedovato, and not as a location for an outlet of the Tile & Marble shop.
Residential apartments above the retail include studios and larger units ranging from $1000- to $2200 per month. The original list price for the property was $2,095,000. The seller, Dreisam, Inc. purchased the property in 2002 for $430,000.

---
Madison Avenue Buildable Lots In Garnerville Sell For $1.3 million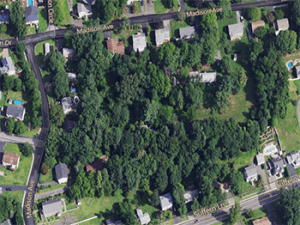 Lots at 45, 75 and 55-63 Madison Avenue in Garnerville in the Town of Haverstraw, which have residential units on them, sold last week to All Madison, LLC, a Monsey-based developer of single-family homes. The combined 4.94-acre parcels sold for $1.3 million.
Joel Salamon, the principal of All Madison, LLC said he has not yet developed a plan for the property but would likely subdivide the property into buildable lots and construct homes.
The 4.94 acre property, equating to 215,186 square feet, sits in a R-15 (Medium Density Residence District), which allows for single-family residential homes on lots of at least 15,000 square feet. This would allow for 15 units, before any variances or special permits are needed for greater density.
The seller of the property was the Estate of Sarah Raymond, through its executors.
---
Myrtle Avenue Redevelopment Continues Unabated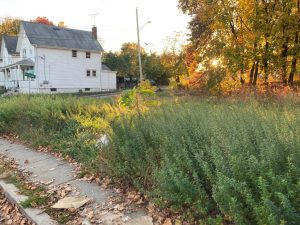 Moses Friedman, of Johnson Manor Development, LLC acquired the properties at 33 and 37 North Myrtle Avenue in Spring Valley for $2.9 million.
Freidman plans to subdivide the property and construct a yet to be decided number of two-family homes. The property, about two thirds of an acre, is located in the R-2 Medium Density Zone which allows for two-family dwellings on 10,000 square foot lots. A variance or special permit would allow denser development.
Moses Friedman is also the principal of Dynamic Builders & Developers Inc. of Spring Valley, and has a project planned for 101 South Madison Avenue in Spring Valley.
The property acquisition was financed by Northeast Community Bank of White Plains in the amount of $1,620,000.
Also on Myrtle Avenue, at 22, 24 and 26, are several boarded-up cottage homes and a truck parking lot, totaling 76,465 square feet (1.76 acres) slated for redevelopment by a different developer. A Special Permit there will allow the construction of multi-family housing. Planned are three detached four-story buildings comprising 20 two-bedroom, 30 three-bedroom, and 30 four-bedroom apartments.
---