RCBJ-Audible (Listen For Free)
Sonesta Simply Suites In Nanuet Acquired by NJ Hotel Group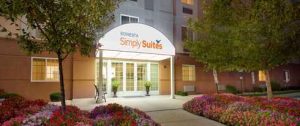 Nanuet Hotels LLC, a Delaware LLC, has purchased the Sonesta Simply Suites (formerly Candlewood Suites) from a Maryland Real Estate Investment Trust for $3 million of which $2 million was attributed to the real estate.
The property, located at 20 Overlook Boulevard in Nanuet, built in 2001 is about 62,000 square feet with 124 rooms on 4.18 acres. It switched from Candlewood to Sonesta in 2020.
Formerly Candlewood Suites, Candlewood was acquired by Intercontinental Hotel Group (IHG) in 2004. The Nanuet location was rebranded as Sonesta Simply Suites as part of a larger reflagging effort by IHG.
Neel Parikh, director of acquisitions at KPG Hotels, which owns and operates more than 35 hotels primarily across the East Coast, also operates as the Delaware Hotel Group of Mt. Laurel, NJ. Parikh is a principal in the Nanuet Hotels LLC.
---

Spring Valley Developer Secures Financing For 42 Residential Units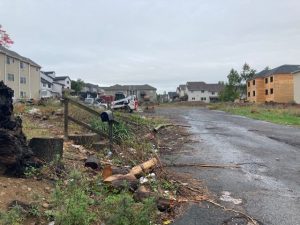 In the never-ending revitalization and reconstruction of Spring Valley, look next to 468-478 West Central Avenue. The parcels along West Central Avenue are soon to be the site of 42 residential units – 27 flats and 15 townhouses covering two parcels totaling 72,891 square feet (1.67 acres).
The developers Berel and Rachel Karniol have secured a $5 million mortgage loan from Northeast Community Bank of White Plains, NY, as well as a $15 million building construction loan. The loan, two years in term, is interest only at prime plus 1,75 percent, with an interest rate floor of 5.75 percent.
The proposed plans for the development have been modified several times and approvals and variances have been given over repeated objections from the Rockland County Department of Planning dating back to 2019. Numerous variances have been granted including front, side and rear setbacks, development coverage and floor area ratios.
The property was also the subject of an Article 78 proceeding against the Town of Ramapo Zoning Board of Appeals back in 2020.
---

Former Yeshiva Owned Property To Become 10 Condominium Units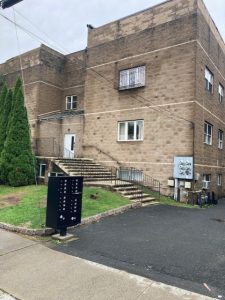 The Yeshiva Ateret CVI and Chevrat Tomche Tora of Kaser has sold its property at 19 Rita Avenue to Berel Karnio's 19 Rita Avenue LLC for $1.85 million. Northeast Community Bank of White Plains provided mortgage financing of $975,000 as well as a $3 million building loan for the construction of a 10-unit condominium building on 19-21 Rita Avenue. Financing terms included an interest only two-year loan at prime plus 2 percent, with an interest floor of 5.50 percent.
Karniol is a Rockland developer known for snapping up homes and empty land to convert to multi-family housing, and is also an investor in commercial properties.
---
---