Essential Data To Enhance Your Business

Rockland County New Business Certificates Filed In August 2022 (59 Entries) | List Price: $12.00
List includes: Date Filed, Business Name, Business Owner, Address, City|State|Zip, Phone Number, Town
List Snapshot:



---

Hudson Valley Minority/Women Business Enterprise List (245 Entries) | List Price: $20.00
List includes: Business Name, Owner, Address, City|State|Zip, Phone, Fax, Email, Website, Certification, Business Size, Commodities Codes
List Snapshot:



---

August 2022 New Tax Warrant List (Free Download)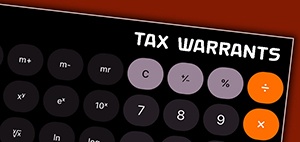 What is a Tax Warrant?
A tax warrant is equivalent to a civil judgment against you, and protects New York State's interests and priority in the collection of outstanding tax debt. These warrants are filed with the Rockland County Clerk's Office and the New York State Department of State, and it becomes a public record. A filed tax warrant creates a lien against your real and personal property, and may:
allow the state to seize and sell your real and personal property,
allow the state to garnish your wages or other income,
affect your ability to buy or sell property, or
affect your ability to obtain credit
The list can be searched by name. Click the Excel or PDF link below (right).
August Tax Warrants
| Date Filed | State Agency | Debtor | Instrument | Amount |
| --- | --- | --- | --- | --- |
| 08/01/2022 | COMMISSIONER OF LABOR | SOUTHWESTERN EXPRESSIONS CORP | 2022-3797 | 264.25 |
| 08/01/2022 | COMMISSIONER OF LABOR | MELLO DEE THAI INC | 2022-3798 | 1,040.43 |
| 08/01/2022 | COMMISSIONER OF LABOR | BSD DIRECT LLC | 2022-3799 | 754.61 |
| 08/03/2022 | STATE TAX COMMISSION | ADEOYE, OYINDAMOLA A | 2022-3736 | 1,789.83 |
| 08/03/2022 | STATE TAX COMMISSION | BROWN, SHANNA N | 2022-3737 | 1,760.25 |
| 08/03/2022 | STATE TAX COMMISSION | CARIBREEZE VEGAN DELIGHT INC | 2022-3738 | 1,025.08 |
| 08/03/2022 | STATE TAX COMMISSION | CHRISTOPHE, BETSY M & DESRAVINES, WILLIAMSON | 2022-3739 | 2,352.60 |
| 08/03/2022 | STATE TAX COMMISSION | CLAIRSAINT, KASEY L | 2022-3740 | 1,370.96 |
| 08/03/2022 | STATE TAX COMMISSION | CLEAN & CLEAR SWIMMING POOL SERVICE CORP | 2022-3741 | 36,244.30 |
| 08/03/2022 | STATE TAX COMMISSION | ENGLISH, MICHAEL J | 2022-3742 | 969.11 |
| 08/03/2022 | STATE TAX COMMISSION | GOMEZCASTILLO, ANA L D | 2022-3743 | 2,235.32 |
| 08/03/2022 | STATE TAX COMMISSION | HEMP, JASON | 2022-3744 | 897.75 |
| 08/03/2022 | STATE TAX COMMISSION | JOHANSON, LESLIE A | 2022-3745 | 573.58 |
| 08/03/2022 | STATE TAX COMMISSION | KNAPPS LANDSCAPING INC | 2022-3746 | 72,959.23 |
| 08/03/2022 | STATE TAX COMMISSION | LAFONTANT, MARVIN J | 2022-3747 | 2,392.04 |
| 08/03/2022 | STATE TAX COMMISSION | LAVOILE, VLADIMIR | 2022-3748 | 1,151.78 |
| 08/03/2022 | STATE TAX COMMISSION | LEVINE, GEORGE | 2022-3749 | 796.32 |
| 08/03/2022 | STATE TAX COMMISSION | M&T EXCAVATION OF ROCKLAND INC | 2022-3750 | 4,053.86 |
| 08/03/2022 | STATE TAX COMMISSION | M&T EXCAVATION OF ROCKLAND INC | 2022-3751 | 69,248.58 |
| 08/03/2022 | STATE TAX COMMISSION | MARTIN, PATRICK L | 2022-3752 | 2,663.42 |
| 08/03/2022 | STATE TAX COMMISSION | MARTINEZ, GREGORY J | 2022-3753 | 1,085.77 |
| 08/03/2022 | STATE TAX COMMISSION | NEMORIN, EUCLIDE | 2022-3754 | 2,219.64 |
| 08/03/2022 | STATE TAX COMMISSION | PAYNE, DENNIS E | 2022-3755 | 1,009.01 |
| 08/03/2022 | STATE TAX COMMISSION | PEREZ, SENDER | 2022-3756 | 501.18 |
| 08/03/2022 | STATE TAX COMMISSION | RENDA, ALEKSANDRA & VIRGIL | 2022-3757 | 1,468.71 |
| 08/03/2022 | STATE TAX COMMISSION | ROCKLAND FLOWERS LLC | 2022-3758 | 7,338.69 |
| 08/03/2022 | STATE TAX COMMISSION | ROSENE, RENEL J | 2022-3759 | 1,026.66 |
| 08/03/2022 | STATE TAX COMMISSION | SOULOUQUE, NIKERSON | 2022-3760 | 9,190.29 |
| 08/03/2022 | STATE TAX COMMISSION | STREAMLINED CONSULTANTS INC | 2022-3761 | 4,319.81 |
| 08/03/2022 | STATE TAX COMMISSION | SUSHI & KIMCHI INC | 2022-3762 | 11,398.81 |
| 08/03/2022 | STATE TAX COMMISSION | SUSHI & KIMCHI INC | 2022-3763 | 1,050.86 |
| 08/03/2022 | STATE TAX COMMISSION | THOMAS, JAWAN I | 2022-3764 | 2,325.51 |
| 08/03/2022 | STATE TAX COMMISSION | THOMPSON, LESLEYANN | 2022-3765 | 1,142.92 |
| 08/03/2022 | STATE TAX COMMISSION | WINGBURGERS INC | 2022-3766 | 3,311.14 |
| 08/10/2022 | STATE TAX COMMISSION | ABSOLUTE LANDSCAPING INC | 2022-3847 | 1,682.19 |
| 08/10/2022 | STATE TAX COMMISSION | A K CONSIGNMENT LLC | 2022-3848 | 298.62 |
| 08/10/2022 | STATE TAX COMMISSION | APTER, SHRAGA & DAVIDOVITZ | 2022-3849 | 998.89 |
| 08/10/2022 | STATE TAX COMMISSION | BITICI, PASHK & ZOJA | 2022-3850 | 3,539.73 |
| 08/10/2022 | STATE TAX COMMISSION | BROWN, AARON & RACHEL | 2022-3851 | 10,657.11 |
| 08/10/2022 | STATE TAX COMMISSION | CALITISPONCIANO, CAROLINE & PONCIANO, DAMIAN | 2022-3852 | 2,173.47 |
| 08/10/2022 | STATE TAX COMMISSION | CARIOSCIA, JOSEPH A | 2022-3853 | 1,121.87 |
| 08/10/2022 | STATE TAX COMMISSION | EINHORN, GITTY R & LICHTENSTADTER, DAVID | 2022-3854 | 3,143.70 |
| 08/10/2022 | STATE TAX COMMISSION | FERNANDEZ ROJAS GROUP LLC | 2022-3855 | 1,410.99 |
| 08/10/2022 | STATE TAX COMMISSION | GASPARD, BARNABY B | 2022-3856 | 3,507.88 |
| 08/10/2022 | STATE TAX COMMISSION | HANFLING, IZHAK & IRYNA | 2022-3857 | 3,362.68 |
| 08/10/2022 | STATE TAX COMMISSION | JEAN, MARVIN | 2022-3858 | 1,229.41 |
| 08/10/2022 | STATE TAX COMMISSION | KELLERLYNN, CAROLINE J | 2022-3859 | 1,412.15 |
| 08/10/2022 | STATE TAX COMMISSION | KILDUFF, ANNE G & JOHN P | 2022-3860 | 22,429.91 |
| 08/10/2022 | STATE TAX COMMISSION | RODRIGUEZ, JOEL L | 2022-3861 | 1,943.62 |
| 08/10/2022 | STATE TAX COMMISSION | LOVI, RAFAEL & RACHEL | 2022-3862 | 9,559.06 |
| 08/10/2022 | STATE TAX COMMISSION | MCCULLUM, JEFFREY L & MCCULLUMS PAINTING INC | 2022-3863 | 1,236.80 |
| 08/10/2022 | STATE TAX COMMISSION | MELYOKHIN, IGOR & KLISHKOVSKAYA, GRETA | 2022-3864 | 18,466.68 |
| 08/10/2022 | STATE TAX COMMISSION | MUHARRAM, BADR M | 2022-3865 | 3,652.21 |
| 08/10/2022 | STATE TAX COMMISSION | PENA, CARLOS M & NIDIA M | 2022-3866 | 2,630.38 |
| 08/10/2022 | STATE TAX COMMISSION | PERFECT CUT LAWN & GARDEN INC | 2022-3867 | 9,805.06 |
| 08/10/2022 | STATE TAX COMMISSION | SERRANO FLORES, RODRIGO J & AIRMONT EATS I LLC | 2022-3868 | 10,101.28 |
| 08/10/2022 | STATE TAX COMMISSION | SHMUL, OHAD & TWERSKY, TZIPRORAH B | 2022-3869 | 1,272.32 |
| 08/10/2022 | STATE TAX COMMISSION | TAVERAS FERNANDEZ, MIGUEL A & EMPANADAS MONUMENTAL 142 CORP | 2022-3870 | 24,826.45 |
| 08/10/2022 | STATE TAX COMMISSION | TAVERAS FERNANDEZ, MIGUEL A & FERNANDEZ GROUP 43 INC | 2022-3871 | 3,173.06 |
| 08/10/2022 | STATE TAX COMMISSION | TORRES, FREDDY | 2022-3872 | 2,678.08 |
| 08/17/2022 | STATE TAX COMMISSION | APONTE, VILMA M | 2022-3937 | 630.17 |
| 08/17/2022 | STATE TAX COMMISSION | B&H REALTY ASSOCIATES LLC | 2022-3938 | 605.43 |
| 08/17/2022 | STATE TAX COMMISSION | CAMP MEROCKDIM INC | 2022-3939 | 1,347.64 |
| 08/17/2022 | STATE TAX COMMISSION | CARS FOR TOTS INC | 2022-3940 | 2,375.11 |
| 08/17/2022 | STATE TAX COMMISSION | COMFORT AUTO GROUP LLC & ROUTE 46 HYUNDAI | 2022-3941 | 162,195.02 |
| 08/17/2022 | STATE TAX COMMISSION | CULLEN, DONALD J | 2022-3942 | 2,549.02 |
| 08/17/2022 | STATE TAX COMMISSION | DRAGON, JOEL R | 2022-3943 | 1,517.79 |
| 08/17/2022 | STATE TAX COMMISSION | ESCOBAR, EMILIO | 2022-3944 | 10,119.93 |
| 08/17/2022 | STATE TAX COMMISSION | FLANAGAN, RICHARD J | 2022-3945 | 4,609.07 |
| 08/17/2022 | STATE TAX COMMISSION | FLORES, KASSANDRA | 2022-3946 | 1,547.45 |
| 08/17/2022 | STATE TAX COMMISSION | GARCIAPAR, ELISEO A | 2022-3947 | 1,919.81 |
| 08/17/2022 | STATE TAX COMMISSION | JACOBS, MICHAEL | 2022-3948 | 1,143.70 |
| 08/17/2022 | STATE TAX COMMISSION | JOSEPH, VALDES | 2022-3949 | 2,696.18 |
| 08/17/2022 | STATE TAX COMMISSION | KERRIGAN, KATHRYN A | 2022-3950 | 2,697.59 |
| 08/17/2022 | STATE TAX COMMISSION | KILDUFF, ANNE G & BERGIN RETAIL CORP | 2022-3951 | 7,992.47 |
| 08/17/2022 | STATE TAX COMMISSION | LETTRE, JAMIE L | 2022-3952 | 1,262.87 |
| 08/17/2022 | STATE TAX COMMISSION | LG CAPITAL HOLDINGS INC | 2022-3953 | 1,720.78 |
| 08/17/2022 | STATE TAX COMMISSION | LITTLEFORD, CHRIS | 2022-3954 | 1,383.64 |
| 08/17/2022 | STATE TAX COMMISSION | MAXIME, JEANHEROLD H | 2022-3955 | 538.51 |
| 08/17/2022 | STATE TAX COMMISSION | MENELAS, JACQUELIN | 2022-3956 | 16,736.14 |
| 08/17/2022 | STATE TAX COMMISSION | MOLEUS, ROCK J | 2022-3957 | 1,207.62 |
| 08/17/2022 | STATE TAX COMMISSION | MUHARRAM, MOHAMMED A & MT VERNON GULF MART INC | 2022-3958 | 7,414.53 |
| 08/17/2022 | STATE TAX COMMISSION | OCONNER, JAMES J | 2022-3959 | 36,766.51 |
| 08/17/2022 | STATE TAX COMMISSION | PAWDIVA LLC | 2022-3960 | 749.69 |
| 08/17/2022 | STATE TAX COMMISSION | PITONZO, JOANNA | 2022-3961 | 1,809.40 |
| 08/17/2022 | STATE TAX COMMISSION | RICKLES, NORMAN | 2022-3962 | 14,993.04 |
| 08/17/2022 | STATE TAX COMMISSION | RIELLO, ALEXIS M | 2022-3963 | 1,363.26 |
| 08/17/2022 | STATE TAX COMMISSION | SPITZER, JACOB J & RIKKY | 2022-3964 | 15,960.56 |
| 08/17/2022 | STATE TAX COMMISSION | STEFAN, ROBERT G & SILVI | 2022-3965 | 860.82 |
| 08/17/2022 | STATE TAX COMMISSION | STEPHENSON, JEVASIA | 2022-3966 | 3,646.98 |
| 08/17/2022 | STATE TAX COMMISSION | THOMAS, MARIE G | 2022-3967 | 4,256.05 |
| 08/17/2022 | STATE TAX COMMISSION | TOTS 2 TEENS LLC | 2022-3968 | 572.37 |
| 08/17/2022 | STATE TAX COMMISSION | TWENTY EIGHT BROADWAY CORP & BRIX N ALE | 2022-3969 | 13,250.18 |
| 08/17/2022 | STATE TAX COMMISSION | UVETTA LTD | 2022-3970 | 2,019.86 |
| 08/17/2022 | STATE TAX COMMISSION | 333 ROUTE 340, LLC & 333 RTE 340 LLC | 2022-3971 | 224.35 |
| 08/22/2022 | COMMISSIONER OF LABOR | CONGREGATION BAIS CHINUCH TORAS EMACHU INC | 2022-4078 | 11,998.14 |
| 08/22/2022 | COMMISSIONER OF LABOR | CONGREGATION AHAVAS SHULEM MONSEY | 2022-4079 | 11,802.42 |
| 08/22/2022 | COMMISSIONER OF LABOR | TT LIZENSK | 2022-4080 | 11,093.61 |
| 08/22/2022 | COMMISSIONER OF LABOR | BEIS CHINUCH GEVOAH | 2022-4081 | 8,029.71 |
| 08/22/2022 | COMMISSIONER OF LABOR | BABKA BAKERY INC | 2022-4082 | 939.37 |
| 08/22/2022 | COMMISSIONER OF LABOR | HANDY MANNY GENERAL CONSTRUCTION CORP | 2022-4083 | 534.88 |
| 08/22/2022 | COMMISSIONER OF LABOR | C&M PAVING & COUSAR, MARKEEN DBA | 2022-4084 | 5,253.14 |
| 08/22/2022 | COMMISSIONER OF LABOR | SNAP FRESSSH LLC | 2022-4085 | 430.03 |
| 08/24/2022 | STATE TAX COMMISSION | BARNES, CLAUDIA N | 2022-4013 | 5,344.09 |
| 08/24/2022 | STATE TAX COMMISSION | BATITA, MIGUEL A | 2022-4014 | 2,277.21 |
| 08/24/2022 | STATE TAX COMMISSION | BOCA TRADING INC | 2022-4015 | 1,944.87 |
| 08/24/2022 | STATE TAX COMMISSION | BOGARD, JYCHAELLE A | 2022-4016 | 1,363.02 |
| 08/24/2022 | STATE TAX COMMISSION | BRAUER, MARGARET | 2022-4017 | 1,050.03 |
| 08/24/2022 | STATE TAX COMMISSION | CARIBREEZE VEGAN DELIGHT INC | 2022-4018 | 2,214.41 |
| 08/24/2022 | STATE TAX COMMISSION | CHALLAH FAIRY INC | 2022-4019 | 664.40 |
| 08/24/2022 | STATE TAX COMMISSION | CHIZIK 2 LLC | 2022-4021 | 1,625.12 |
| 08/24/2022 | STATE TAX COMMISSION | COLON, JUAN C | 2022-4024 | 7,987.71 |
| 08/24/2022 | STATE TAX COMMISSION | DESTIN, MIMOSE | 2022-4025 | 2,463.66 |
| 08/24/2022 | STATE TAX COMMISSION | DSM JUICEWORKS LLC | 2022-4026 | 13,479.34 |
| 08/24/2022 | STATE TAX COMMISSION | CONSCIOUS BANG & FIGARO, JOHN DBA | 2022-4027 | 1,166.32 |
| 08/24/2022 | STATE TAX COMMISSION | FISCHER, HANNAH & CHALLAH FAIRY INC | 2022-4028 | 37,300.98 |
| 08/24/2022 | STATE TAX COMMISSION | FLORES, JUAN C | 2022-4029 | 151.00 |
| 08/24/2022 | STATE TAX COMMISSION | FRAZIER, JAMES Q | 2022-4030 | 718.23 |
| 08/24/2022 | STATE TAX COMMISSION | GIACHETTI, EMANUEL B & GIACHETTI PLUMBING & HEATING CORP | 2022-4031 | 26,539.14 |
| 08/24/2022 | STATE TAX COMMISSION | GIACHETTI, EMANUEL B & GIACHETTI PLUMBING & HEATING CORP | 2022-4032 | 329,587.96 |
| 08/24/2022 | STATE TAX COMMISSION | H&A REALTY MANAGEMENT INC | 2022-4033 | 337.47 |
| 08/24/2022 | STATE TAX COMMISSION | JAMES, BRUCE | 2022-4034 | 927.23 |
| 08/24/2022 | STATE TAX COMMISSION | KAPRIELIAN, ARAZ | 2022-4035 | 1,157.73 |
| 08/24/2022 | STATE TAX COMMISSION | KEVINS GUTTERS INC | 2022-4036 | 149.44 |
| 08/24/2022 | STATE TAX COMMISSION | KUKLA, HELENA | 2022-4037 | 7,489.37 |
| 08/24/2022 | STATE TAX COMMISSION | LIGHTHOUSE REALTY MANAGEMENT SOUTH LLC | 2022-4038 | 2,790.75 |
| 08/24/2022 | STATE TAX COMMISSION | LUCIEN, RACHELLE | 2022-4039 | 378.64 |
| 08/24/2022 | STATE TAX COMMISSION | LYNCH, RENALDO S | 2022-4040 | 1,055.59 |
| 08/24/2022 | STATE TAX COMMISSION | MADFRED ELECTRIC LLC | 2022-4041 | 7,710.84 |
| 08/24/2022 | STATE TAX COMMISSION | MARIANO, JANISABETH | 2022-4042 | 4,548.79 |
| 08/24/2022 | STATE TAX COMMISSION | OWENS, EBONY S | 2022-4043 | 3,668.95 |
| 08/24/2022 | STATE TAX COMMISSION | PHARMA SCIENCE SOLUTIONS LLC | 2022-4044 | 1,071.78 |
| 08/24/2022 | STATE TAX COMMISSION | QUALITY COMMUNICATION & SECURITY LLC | 2022-4045 | 4,174.94 |
| 08/24/2022 | STATE TAX COMMISSION | RISE WELLNESS LLC | 2022-4046 | 517.87 |
| 08/24/2022 | STATE TAX COMMISSION | RISE WELLNESS LLC | 2022-4047 | 1,986.84 |
| 08/24/2022 | STATE TAX COMMISSION | RISE WELLNESS LLC | 2022-4048 | 520.83 |
| 08/24/2022 | STATE TAX COMMISSION | ROSENFELD, SHLOMO & BRUCHA | 2022-4049 | 3,109.17 |
| 08/24/2022 | STATE TAX COMMISSION | SANTOS, MELISSA | 2022-4050 | 1,260.61 |
| 08/24/2022 | STATE TAX COMMISSION | SHRAGAEI, SHIMON & RACHEL | 2022-4051 | 4,336.81 |
| 08/24/2022 | STATE TAX COMMISSION | SMITH, ALOYSIUS & ALOYSIUS G SMITH MD PC | 2022-4052 | 11,877.20 |
| 08/24/2022 | STATE TAX COMMISSION | SMITH, ALOYSIUS & LORNA | 2022-4053 | 992.43 |
| 08/24/2022 | STATE TAX COMMISSION | VILTIMARD, JONEL | 2022-4054 | 1,002.55 |
| 08/24/2022 | STATE TAX COMMISSION | WORLD TAXI LLC | 2022-4055 | 3,201.10 |
| 08/24/2022 | STATE TAX COMMISSION | YOUR FURNITURE DESIGNERS INC & YFD CABINETRY | 2022-4056 | 2,369.90 |
| 08/25/2022 | COMMISSIONER OF LABOR | AROMAS N MORE | 2022-4086 | 1,068.32 |
| 08/25/2022 | COMMISSIONER OF LABOR | WEBSIGHT INC | 2022-4087 | 1,048.75 |
| 08/25/2022 | COMMISSIONER OF LABOR | JLL HOME IMPROVEMENT LLC | 2022-4088 | 1,048.75 |
| 08/25/2022 | COMMISSIONER OF LABOR | KAUFMAN COACHING AND CONSULTING INC | 2022-4089 | 1,048.75 |
| 08/25/2022 | COMMISSIONER OF LABOR | SUPREROS CONSTRUCTION INC | 2022-4090 | 1,048.75 |
| 08/25/2022 | COMMISSIONER OF LABOR | M TECH CONSTRUCTION REN INC | 2022-4091 | 1,048.75 |
| 08/25/2022 | COMMISSIONER OF LABOR | MM HARDWOOD INC | 2022-4092 | 1,048.75 |
| 08/25/2022 | COMMISSIONER OF LABOR | RAMAPO FIRE EQUIPMENT CO INC | 2022-4093 | 1,048.75 |
| 08/25/2022 | COMMISSIONER OF LABOR | JUVENILE DESIGN CENTER INC | 2022-4094 | 1,048.75 |
| 08/29/2022 | COMMISSIONER OF LABOR | HAR ENTERPRISES OF NY INC | 2022-4212 | 1,480.30 |
| 08/29/2022 | COMMISSIONER OF LABOR | DUNKIN DONUTS & SICOMAC PARTNERS PEARL RIVER INC-DBA | 2022-4213 | 500.08 |
| 08/29/2022 | COMMISSIONER OF LABOR | M&M TRADING OF NY INC | 2022-4214 | 226.23 |
| 08/29/2022 | COMMISSIONER OF LABOR | NEW YORK CHIROPRACTIC LIFE PLLC | 2022-4215 | 1,160.24 |
| 08/29/2022 | COMMISSIONER OF LABOR | JACOB FRIEDER CPA PC | 2022-4216 | 274.59 |
| 08/29/2022 | COMMISSIONER OF LABOR | JOHN TO GO INC | 2022-4217 | 2,304.08 |
| 08/29/2022 | COMMISSIONER OF LABOR | JFS HOSPITALITY LLC | 2022-4218 | 4,079.92 |
| 08/29/2022 | COMMISSIONER OF LABOR | EXPERT FLOORING LLC | 2022-4219 | 392.93 |
| 08/29/2022 | COMMISSIONER OF LABOR | YECHOILES ABF INC | 2022-4220 | 465.47 |
| 08/29/2022 | COMMISSIONER OF LABOR | SRI RANGANATHA TEMPLE & SRI RANGANATHA SEVA SRATHI INC-DBA | 2022-4221 | 331.94 |
| 08/31/2022 | STATE TAX COMMISSION | APPOLON, FABRICE | 2022-4173 | 2,031.73 |
| 08/31/2022 | STATE TAX COMMISSION | ARIZA, ANTHONY | 2022-4174 | 1,122.37 |
| 08/31/2022 | STATE TAX COMMISSION | AYALA, NORMA & JAMES | 2022-4175 | 1,780.33 |
| 08/31/2022 | STATE TAX COMMISSION | BE SAFE INC | 2022-4176 | 339.81 |
| 08/31/2022 | STATE TAX COMMISSION | BSD M&M INC | 2022-4177 | 1,999.57 |
| 08/31/2022 | STATE TAX COMMISSION | CASTILLONARANJO, ZOILA A | 2022-4178 | 660.04 |
| 08/31/2022 | STATE TAX COMMISSION | CAVANAGH, JOSEPH P JR | 2022-4179 | 1,742.88 |
| 08/31/2022 | STATE TAX COMMISSION | CLOTHING IMPORTS INC | 2022-4180 | 1,479.68 |
| 08/31/2022 | STATE TAX COMMISSION | COOK, MICHAEL I | 2022-4181 | 5,973.73 |
| 08/31/2022 | STATE TAX COMMISSION | CURB APPEAL GENERAL CONTRACTING INC. | 2022-4182 | 1,620.35 |
| 08/31/2022 | STATE TAX COMMISSION | DAMIANO, PETER J III | 2022-4183 | 766.95 |
| 08/31/2022 | STATE TAX COMMISSION | D PATRON MEXICAN RESTAURANT INC | 2022-4184 | 5,588.36 |
| 08/31/2022 | STATE TAX COMMISSION | HONESTY LANDSCAPING INC | 2022-4185 | 3,932.17 |
| 08/31/2022 | STATE TAX COMMISSION | HONESTY LANDSCAPING INC | 2022-4186 | 1,791.01 |
| 08/31/2022 | STATE TAX COMMISSION | HONG, AISHA R | 2022-4187 | 1,264.79 |
| 08/31/2022 | STATE TAX COMMISSION | HOROWITZ, BENZION & ROCHMA | 2022-4188 | 1,723.51 |
| 08/31/2022 | STATE TAX COMMISSION | INNOVATIVE SECURITY DESIGN INC | 2022-4189 | 657.35 |
| 08/31/2022 | STATE TAX COMMISSION | ISAAC, ERVA | 2022-4190 | 1,422.93 |
| 08/31/2022 | STATE TAX COMMISSION | ISRAILY, ISRAEL & KRAWIEC, DEVORAH S | 2022-4191 | 1,376.41 |
| 08/31/2022 | STATE TAX COMMISSION | JOBY, ALEYAMMA & KOLLARETTUJOHN, JOBY | 2022-4192 | 1,977.93 |
| 08/31/2022 | STATE TAX COMMISSION | JORGE M LANDSCAPING AND CONSTRUCTION CORP | 2022-4193 | 1,198.79 |
| 08/31/2022 | STATE TAX COMMISSION | KB HOMES & PROPERTY SOLUTIONS LLC | 2022-4194 | 673.21 |
| 08/31/2022 | STATE TAX COMMISSION | KLEIN, PAULINE & RUBIN, MENDL | 2022-4195 | 3,381.85 |
| 08/31/2022 | STATE TAX COMMISSION | LORQUET, ADELINE & SONY | 2022-4196 | 973.19 |
| 08/31/2022 | STATE TAX COMMISSION | MALIVERT, ERNST D | 2022-4197 | 4,885.65 |
| 08/31/2022 | STATE TAX COMMISSION | MARGULIES, TZIPORAH | 2022-4198 | 1,287.92 |
| 08/31/2022 | STATE TAX COMMISSION | MCKENZIE, TYLEEK K | 2022-4199 | 1,534.95 |
| 08/31/2022 | STATE TAX COMMISSION | MEDINAMARTINEZ, SANTOS A | 2022-4200 | 3,978.98 |
| 08/31/2022 | STATE TAX COMMISSION | MOROCHODUY, JAIME E | 2022-4201 | 3,525.90 |
| 08/31/2022 | STATE TAX COMMISSION | NALFORD J FOXTON | 2022-4202 | 2,000.00 |
| 08/31/2022 | STATE TAX COMMISSION | PANIAGUA, CASSANDRA S & PANIAGUALUCERO, JOSE A | 2022-4203 | 4,478.99 |
| 08/31/2022 | STATE TAX COMMISSION | RAMIREZ, MARTIN J | 2022-4204 | 2,756.20 |
| 08/31/2022 | STATE TAX COMMISSION | RUBINFELD, PINCHES & LOKER, GITTY | 2022-4205 | 895.78 |
| 08/31/2022 | STATE TAX COMMISSION | SQUARE CONSULTING INC | 2022-4206 | 2,027.66 |
| 08/31/2022 | STATE TAX COMMISSION | STERNBERG, ROBERT H | 2022-4207 | 1,492.70 |
| 08/31/2022 | STATE TAX COMMISSION | SURKIS, YITZCHOK & RAIZY | 2022-4208 | 6,626.83 |
| 08/31/2022 | STATE TAX COMMISSION | VIL, MARIE C & ARLOVE | 2022-4209 | 1,873.21 |
| 08/31/2022 | STATE TAX COMMISSION | VILLAGOMEZ, NANCY & JORGE L | 2022-4210 | 1,155.55 |
| 08/31/2022 | STATE TAX COMMISSION | WILLOUGHBY, STEPHANIE C | 2022-4211 | 23,283.53 |
---