RCBJ-Audible (Listen For Free)
Equestrian Estates Development In Chestnut Ridge Sold For $21 Million
Developer Joel Weber has sold his interest in the proposed Equestrian Estates project in Chestnut Ridge for $21 million. Weber, through Pascack Group LLC and Pascack WL Holdings LLC transferred ownership of the undeveloped land to Stalwart Chestnut Ridge LLC of Brooklyn, NY.
The sale included six separate parcels.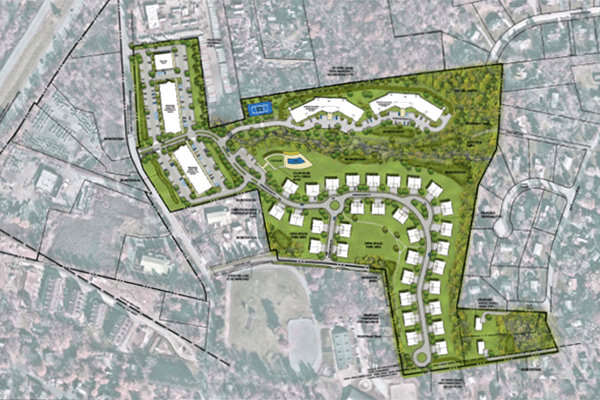 The original development plans called for a mixed-use, residential/commercial community located less than one-half mile south of the Garden State Parkway. The 39.6-acre site is an assemblage of six separate tax lots currently zoned for Laboratory/Office and residential homes on large lots.
Plans for Equestrian Estates included 84 two-bedroom market-rate rental apartments, 62 market-rate three-bedroom semi-attached condominium units, and 118 predominantly two-bedroom senior housing rental units, with half restricted to residents over 55 years of age.
The development also proposed community amenities including a clubhouse, pool, tennis courts, basketball courts and walking trails, and a 1.8-acre nature center and green space.
The rental apartments would be located over approximately 38,000 square feet of first-floor retail/ commercial space, and there is an additional commercial pad located north of the mixed-use buildings to accommodate a single-story building of up to 7,500 square feet.
A $12 million mortgage was granted in favor or Red House Funding LP of Woodmere, NY.
---
Spark Car Wash Coming to Route 59 in West Nyack; Site Sold For $2.5 Million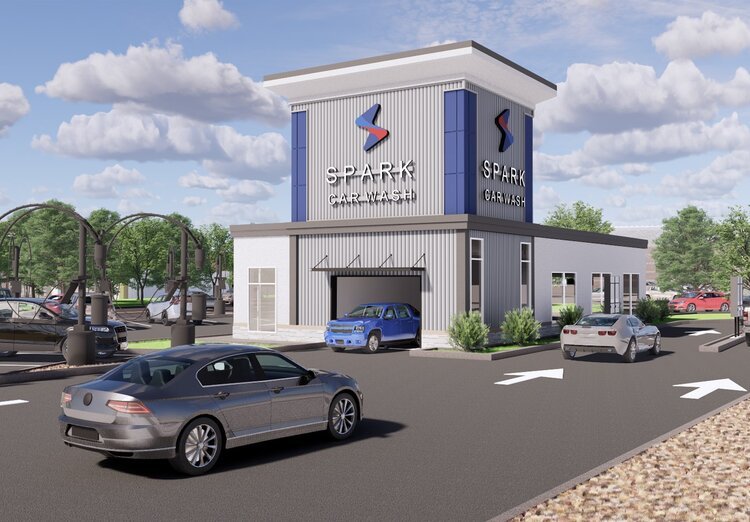 The prime piece of West Nyack real estate at 357 Route 59 housing the shell of the closed car wash once owned by former Orangetown supervisor Chris Day has changed hands again. The 1.41-acre parcel of land zoned RS (regional shopping) was sold to a Delaware LLC for $2.5 million and will become the future home of Spark Car Wash, a New Jersey chain of membership-based car washes.
Car washes are allowed by special permit in the RS zone.
The property was previously sold in March of 2020 for $2.3 million. Plans submitted to the Clarkstown Planning Board were for a proposed 2,192 square-foot addition to the existing 3,059 square foot building. Those plans were submitted by Evershine, a Staten Island-based car wash with an additional location in North Carolina.
Former Orangetown Supervisor Chris Day originally acquired the property in 2016 for $1.4 million.
---

---

67 North Main Street in New City Sold to Prospect Park Yeshiva Of Brooklyn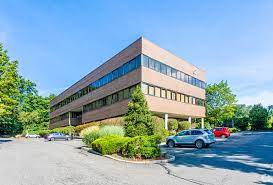 The multi-tenant office property at 67 North Main Street in New City has been sold for $4.1 million to Prospect Park Yeshiva Inc. The 23,000 square foot, three-story office property has 70 parking spaces on 1.7 acres and has housed numerous office tenants since its construction in 1985.
Prospect Park Yeshiva gave a $2.7 million dollar mortgage in favor of First Bank of Hamilton, NJ to acquire the property.