RCBJ-Audible (Listen For Free)
Plans To Build Holiday Inn Express In Nanuet Are Being Scrapped; Developer Proposes Self-Storage Facility
The folks who are redeveloping the former Thruway Plaza Shopping Center on Route 59 have had a change of heart.
They are scrapping the planned Holiday Inn Express for a self-storage facility, pending needed approvals. The Town of Clarkstown Planning Board last October greenlighted the original proposal, which had snaked through the approvals process for two-and-a-half years, needed three buffer variances from the Zoning Board of Appeals and a special use permit for a gas station from the Town Board, which was obtained Dec. 11, 2020.
Renamed Gateway Commons of Nanuet, the project had been slated to include a five-story 121-room Holiday Inn Express, and a QuickChek with gas pumps on the 6.6-acre site.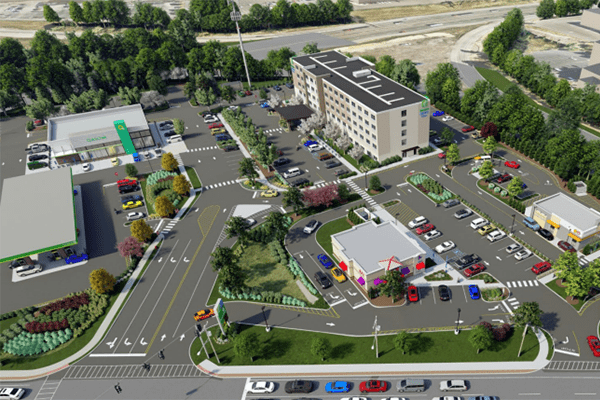 Now the developers plan to construct a 115,000 square-foot, four-story self-storage facility. While shorter in height than the proposed hotel, the facility's footprint (approximately 28,000 square feet vs. 13,000 square feet) will be greater, triggering a new SEQRA review before the Planning Board. Self-storage is permitted in the RS (Retail-Shopping) zone. Some planned landscaping will also be lost.
The shopping center will maintain the KFC/Taco Bell, QuickChek restaurant and the cell tower will remain on site. This will be Rockland County's first QuickChek.
The 27,000-square-foot strip shopping center has been demolished.
The ownership is a partnership between the Goldstein, Yassky and Kirchner families, which each have other residential and commercial real estate properties throughout Rockland County. However, the applicant is listed as Thruway Plaza of Rockland Associates.
The team was behind a self-storage facility located on Snake Hill Road in West Nyack, and visible from the New York State Thruway.
Extra Space Storage, a Class A state-of-the-art self-storage facility that opened in January, was developed in partnership with the Rockland County-based Kirchner and Yassky families, and the Poughkeepsie-based real estate investment firm Kirchhoff.  Previously, that property was occupied by McLaren Engineering and Bel-Bee Products for three decades.
---
American Dream Mall Fails To Pay Debt Payments
The megamall American Dream has missed another payment it had due on Aug. 1, risking default relating to a set of bonds issued to complete the $5 billion project in North Jersey's Meadowlands.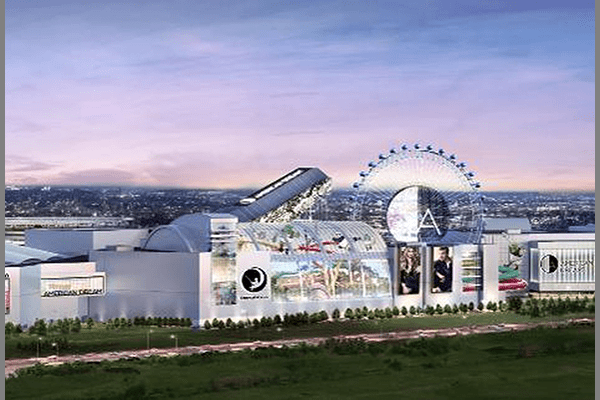 The Canadian mall owner Triple Rive Group failed to make a quarterly $125,000 payment due to East Rutherford – making it the second time the developer has been late on the payment-in-lieu of taxes.
If the huge entertainment-and-shopping complex in East Rutherford doesn't make the quarterly payment within 15 days, "default by the developer will exist under the financial agreement," according to a regulatory filing. In the notice, trustee U.S. Bank didn't specify how much money was due.
Triple Five Group, owned by the Ghermezian family, is the developer of the 3.5 million-square-foot American Dream venue that was built to redefine the mall experience. During the past six months, it has been late or has failed to make several payments relating to the roughly $1.1 billion in municipal bonds issued for the property.
The project, roughly 20 years in the making, has struggled financially as it tries to find its footing following years of delays and its closure for several months in 2020 during the height of the pandemic.
In July, NorthJersey.com reported that Triple Five owed the borough about $5.5 million for American Dream. And under an agreement totally separate from East Rutherford's PILOT called the Municipal Assistance Program, which was negotiated with the New Jersey Sports and Exposition Authority, several towns contend that they are also due payments from Triple Five.
American Dream has $800 million of municipal debt backed by the PILOT payments. Triple Five previously missed an interest payment, due June 1, on those bonds. The bondholder trustee had to dip into a reserve to make that installment, and it gave the mall owner a 15-day extension to pay. American Dream did end up making an initial $13.9 million payment but failed to add the interest due on it. But by the end of June, the mall had paid $314,625 to satisfy the late interest.
In addition, American Dream was partially financed with roughly $290 million in municipal bonds supported by its sales tax receipts and backed by grants from the New Jersey Economic Development Authority. Developer Triple Five failed to make an $8.8 million debt-service payment it had due on Aug. 1 for those bonds.
---

---

Marie Originals Expands Operations On Hudson Valley iCampus In Pearl River
Marie Originals, an over-the-counter herbal manufacturer, has expanded its space on the Hudson Valley iCampus in Pearl River to increase research and development operations.
Marie Originals, which started with 1,300 square feet, added 3,300 square feet.
"The company growth will not stop there, as they aim to get about 12,000 square feet at the end of 2022 but currently focused on the most recent additional space," said a company spokesperson.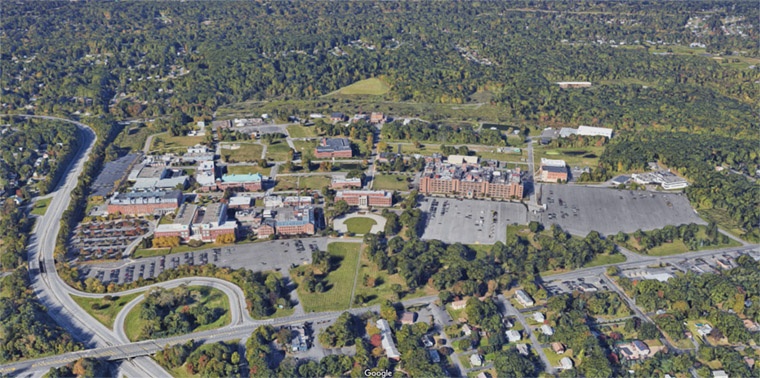 The Hudson Valley iCampus, a life sciences campus, is anchored by Pfizer and Sanofi.
Marie Originals plans to use the space for a state-of-the-art tincture development lab that will focus specifically on herbal-antimicrobial science research.
The lab, which focuses on plant-based remedies for a variety of common health ailments, plans to bring "more high-paying jobs to the Rockland County community," according to the company.
"We are thrilled to have the ability to make a greater investment into our core R&D facilities," said Sammy Goodman, COO at Marie Originals. "Our team is super excited to open this new, best-in-class lab space, as it will expand our capacity to pursue a number of the herbal research projects we have underway."
Marie Originals' corporate operations have been headquartered at the Hudson Valley iCampus since 2019, and renovations were just nearing completion when the COVID-19 lockdowns hit.
Marie Originals' parent company, Trulore, also plans to move at least 70 percent of its distribution and manufacturing operations to locations near the Hudson Valley iCampus, as it seeks to consolidate inter-brand operations amid national supply and labor shortages. Other health-focused brands in the Trulore portfolio include essential oil brand Symboil and personal care company Mirativa.