RCBJ-Audible (Listen For Free)
Jamie Schwartz Is Focused On Life Sciences, Warehousing And Medical Uses For Pearl River's Renamed (Hudson Valley iCampus) Sprawling Industrial Campus
By Tina Traster
The former Pfizer campus in Pearl River remains largely ghostly seven years after being purchased for $40 million by Industrial Realty Group, LLC a privately held California-based company that operates a portfolio of more than 120 properties in 28 states totaling more than 100 million square feet of rentable space.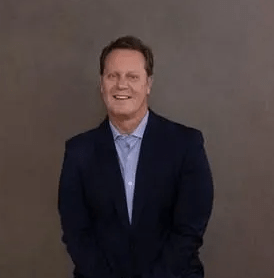 Now a seasoned real estate veteran has assumed the reins to steer the campus into an era of revitalization through rebranding, a deep well of real estate contacts cultivated over more than two decades, and a keen sense of where the winds of the real estate market are blowing.
By many accounts Jamie Schwartz, the recently named president of the newly branded Hudson Valley iCampus, is the man to give the mostly vacant but sprawling 207-acre campus the shot in the arm in needs. Nearly 75 percent of the 2-million-square-foot mixed use, multi-tenanted campus in Pearl River is vacant but Schwartz is underway with an aggressive marketing effort to lease the property, which has roughly 25 vacant buildings.
Current IRG tenants include Pfizer, Sanofi, Profectus, Biosciences, Urban Electric Power and NuBiyota. Last January, the New Jersey-based RK Pharma, a drug company that develops injectable and oral pharmaceuticals, signed a long-term lease with IRG (Industrial Realty Group, LLC) for 83,000 square feet in Building 215 and its annex.
Over the past seven years, there had been talk about trying to lure tenants from burgeoning industries including cannabis, co-working, artisanal food production, and filming. But Schwartz, a pragmatic man with a long and successful track record in commercial real estate, is training his energy on a back-to-the-basics approach for leasing up the space. In the main, he's focused on luring tenants in the life sciences, warehousing, and medical uses.
Schwartz, who spoke with RCBJ about his visions to revive the campus, does not rule out film studios, future residential, and lifestyle services such as gyms or daycare down the road, but for now he's concentrating on what he believes is the logical and organic core for the campus.

"Life sciences, warehouses with flex office space and medical buildings – that's pretty much the focus here," said Schwartz, hinting that at least one new tenant is in the works.
IRG purchased approximately 38 buildings of laboratory, pharmaceutical, manufacturing, office, and support buildings but Pfizer retained and operates 500,000 square feet of space and leasebacks 218,253 square feet of space from IRG. The pharmaceutical company acquired the property—the former headquarters of Wyeth Pharmaceuticals—in October 2009.
Schwartz believes the campus is well suited for pharmaceuticals and biotech, a continuation of its heritage.
"If a pharma company wants to build a new lab, that's going to cost about $1,000 per square foot to include chemical loads, air flow, humidity controls, and all the specific needs. It's prohibitive to start from scratch. Even if a landlord wants to convert an office, they're looking at $500 per square foot. The advantage of Hudson Valley iCampus is that the infrastructure is here."
Schwartz points out the process of building from the ground up may include expensive demolition and infrastructure and zoning challenges, particularly in suburban neighborhoods outside of corporate or industrial parks.
Another natural fit for Hudson Valley iCampus, says Schwartz, is warehousing, a burgeoning need given the rise of e-commerce and the pandemic-induced frenzy that has increased the demand for delivered goods.
"We are poised to absorb a heated trend," said Schwartz. "Warehouse space has gone through the roof, especially for last-mile distribution locations, not only for Amazon, but for companies like Fedex and UPS. If they can deliver to a warehouse distribution center, it saves on time and gas. There's not enough warehouse space in the tri-state area to service this demand. There's been a huge sea change in the last five years."
The HV iCampus, Schwartz says, is competitive, offering triple-net leasing from $15 to $18 per square foot, compared to up to $25 per square foot regionally. The campus has a nearly million-square foot building with freight elevators, 35 loading docks, 15-foot ceilings, and floor capacities that were built during WWII to "withstand a bomb," said Schwartz.
Seizing on a new trend, Schwartz mentions "co-warehousing," which pulls together multiple prospective tenants to share the cost of leasing warehouse space.
"It's an interesting trend," said Schwartz. "A good solution for smaller companies that can't afford to rent larger spaces."
The third target market for Hudson Valley iCampus is outpatient medical buildings.
"We're seeing that medical facilities want to be situated closer to populations, as opposed to in the hospital," said Schwartz.
In what Schwartz calls "Phase Two," Hudson Valley iCampus has the potential to develop 30 acres of vacant land and to reinstate the MTA transportation hub. Talk of building a residential component is contemplated but would require zoning changes.
"Reviving the train would be a heavy lift but not impossible," said Schwartz.
Down the road, the real estate visionary sees opportunity for more consumer-oriented uses including daycare, fitness, and at least one café to cater to property tenants. A former café closed during COVID.
Prior to being named President of the Hudson Valley iCampus, Schwartz spent 18 years as Executive Vice President of GHP Office Realty, LLC in White Plains, N.Y., and was responsible for the leasing, management and construction of GHP's multimillion-square-foot office, flex, warehouse and retail portfolio. Schwartz also managed GHP's third-party broker representation and was an integral part of the acquisitions, sales and debt-placement teams.
Hudson Valley iCampus has retained Colliers as the exclusive leasing agent for the campus.