RCBJ-Audible (Listen For Free)
RCC Partners With Cannabis Career Institute Online To Bolster Business Opportunities In Emerging Cannabis Industry
Cannabis Career Institute Online (CCI Online) is co-hosting a one-day workshop, Cannabis Business Opportunities in New York with Rockland Community College. The workshop will showcase the full scope — from seed to sale — of business and career opportunities in the New York Cannabis Industry.
The workshop will be held virtually Feb. 10th. The cost of admission is $219, and you can register here.
Opening remarks for the event will be delivered by Michael A. Baston, President Rockland Community College. Panels will include entrepreneurs, social equity business owners, economic developers as well as municipality representatives, including Grant Valentine, Deputy Mayor for the Village of Chestnut Ridge and Consultant for New York State Cannabis Association of Minorities & Women Professionals.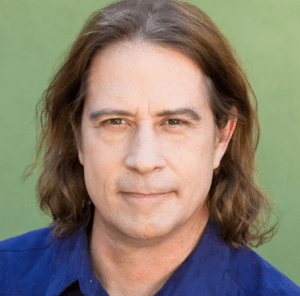 Panel topics to be discussed include Seizing Cannabis Market Expansion Opportunities: Social Equity, Diversity & Inclusion; Job Creation as well as Employment & Legal, Banking/Finance, Entrepreneurial Perspectives of Owning Your Own Cannabis Business.
Participants will gain access to information needed to enter the emerging market of recreational cannabis and the expanding medical cannabis market.
CCI Online is a partnership between Cannabis Career Institute and OnPoint Learning.
Workshop moderator Bob F. Calkin says "We've come a long way from the Smoke-Ins of the 70's and are now starting to see the widespread benefits of this amazing plant realized. I've spent my career advocating for mainstream acceptance of Cannabis and now that this is occurring, I want to see those in the business start to act like an industry and focus on quality and responsible conduct."
According to Dr. Sue Raftery, the founder and CEO of OnPoint Learning, "developing credible training for the cannabis industry is critical. Regulators have rushed to license companies, but these licenses are more focused on integrity than competency. Regulation certifies that the product is inspected and meets agricultural quality standards, yet none exist today. We are beginning the process of having a qualified, skilled workforce behind the myriad of products being developed from cannabis and hemp plants."
CCI Online is also offering an online Cannabis Fundamentals course, the first step in a series of industry-driven cannabis workforce certifications. Successful completion of the course comes with a certification via a digital badge that can be attached to resumes or a LinkedIn profile to demonstrate mastery of basic cannabis knowledge.  The cost of the course is $79 for workshop attendees, a 56 percent discount off the regular price. To learn more and register for the CBO workshop and course, click here.
---
Congers Contractor Indicted For Insurance Fraud
A Congers construction company owner accused of workers comp insurance fraud was arraigned last week in Rockland County County Court.
Anthony Frascone, owner of Alpha-Omega, was indicted by a Rockland County Grand Jury on charges of first- and second-degree grand larceny and first-degree insurance fraud following an investigation by the Rockland County District Attorney's Office Special Investigations Unit with assistance from the New York State Inspector General's Office.
The 51-year-old, as owner and principal of Alpha-Omega, performed general contracting and multi-level building construction projects in the region, the DA's office said. All contractors must carry worker compensation insurance.
Prosecutors said Frascone applied for and received coverage saying he was operating a real estate business with a single employee and only $40,000 in Workers' Compensation payroll and was given an active workers' compensation policy with a premium of $403 for November 2016-17.
Prosecutors allege he employed more than 90 people and had a workers' compensation payroll in excess of $8 million for construction, not real estate work as stated on the policy.
Based on the accurate rate for the policy, Alpha-Omega should have properly paid $1,498,748 in insurance premiums to Travelers Insurance Company during that period, prosecutors said.
In November 2017, Travelers Insurance Company declined to renew the policy and Frascone then sought coverage with The Hartford company, prosecutors said. He told them he had one clerical employee and needed $45,000 in workers' compensation payroll for coverage from November 2017-18.
He received coverage with a premium of $328 though The Hartford canceled the policy after three months.
Based upon the investigation into the true number of employees and payroll records, the proper premium that should have been paid for the three months was $233,463, prosecutors said.
Frascone was arraigned in Rockland County Court last Thursday by the Honorable Judge Larry J. Schwartz, and bail was set at $10,000 cash/ $100,000 bond/ $100,000 partially secured bond at 5 percent. Under further bail conditions, he was required to surrender his passport and will require the court's permission to leave New York state. He is scheduled to return to court Feb. 1.
The case is being prosecuted by Senior Assistant District Attorney George Del Fierro.
---

---
---
Four Rockland Charities Benefit From HGRF Donations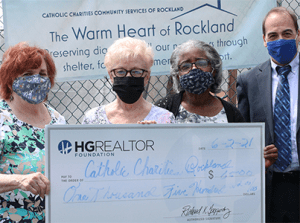 The Hudson Gateway REALTOR® Foundation (HGRF), the charitable arm of the Hudson Gateway Association of Realtors (HGAR), donated $32,800 to 22 charities and non-profits in 2021. The list included Rockland County's Catholic Charities ($1,500), the Center For Change ($1,000), Sloatsburg Food Pantry ($1,000), and United Hospice of Rockland ($1,500).
"While the pandemic did substantially limit our live fundraising activities, we are happy that we were still able to provide donations to all of the wonderful non-profit organizations that continue to make a difference in the lives of individuals and families in our communities," said Maryann Tercasio, president of the Hudson Gateway REALTOR® Foundation. "We are extremely grateful for the generosity of our realtor members, colleagues, and sponsors who made all of these donations possible, especially during COVID."
The Foundation's 2021 events, which included a series of live Pub Nights during the last six months of the year, will go toward its 2022 donations.
"We are thrilled that we were finally able to begin having live events again last summer and we're looking forward to a very successful 2022," added Bonnie Koff, Chair of the HGRF Fundraising Committee.
---