RCBJ-Audible (Listen For Free)
Jamie Schwartz Named President Of Hudson Valley iCampus, Previously IRG In Pearl River
New York real estate executive Jamie Schwartz has been named President of the Hudson Valley iCampus, a 2 million-square-foot mixed-use, multi-tenanted campus on 207 acres in the hamlet of Pearl River. The campus was sold by Pfizer, Inc. in 2015 to Industrial Realty Group, LLC (IRG), a real estate development and investment firm that owns more than 100 million square feet of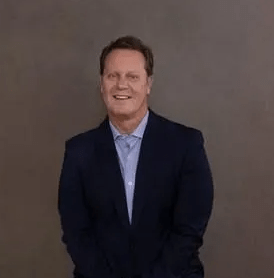 commercial property across the U.S. The site is managed by its affiliate, IRG Realty Advisors, LLC (IRG RA).
Schwartz's has begun a major rebranding effort, renaming the property Hudson Valley iCampus. It was previously the New York Center for Innovation. Additionally, Schwartz will be planning and executing a development strategy for the vast amount of buildable land at the site.
"We're thrilled Jamie decided to continue his very successful career at our Hudson Valley iCampus," said Stuart Lichter, President and Chairman of IRG. "His experience, accomplishments and reputation in the marketplace as well as his relationships in the community have already had a positive impact."
Prior to being named President of the Hudson Valley iCampus, Schwartz spent 18 years as Executive Vice President of GHP Office Realty, LLC in White Plains, N.Y., and was responsible for the leasing, management and construction of GHP's multimillion-square-foot office, flex, warehouse and retail portfolio. Schwartz also managed GHP's third-party broker representation and was an integral part of the acquisitions, sales and debt-placement teams.
---
Popeyes Louisiana Kitchen To Open In West Haverstraw
A Popeyes Louisiana Kitchen franchisee has acquired a location in the Village of Haverstraw, adding to the franchise's offerings in the Hudson Valley. The new location will be at 246 Route 9W, in a 21,000-square-foot lot. Royal Properties, the firm that brokered the sale, announced it on Nov. 8.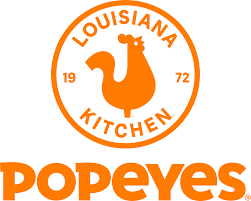 "This location, with great visibility and strong traffic counts, presents a tremendous opportunity for this Popeyes franchisee to expand their footprint in New York's lower Hudson Valley," said Scott Meshil of Royal Properties.
Around Westchester and the Hudson Valley, Popeyes has locations in Mount Vernon, New Rochelle, Elmsford, Yorktown Heights, Poughkeepsie, Newburgh, Kingston, Middletown, Nyack and Spring Valley.
Royal Properties also said they are seeking additional locations around Queens, Bronx, Westchester, Rockland, Dutchess, Orange, Putnam, Sullivan and Ulster counties.
---

$9,000 Raised During College Jeopardy Challenge: RCC Is The Champion In Catholic Charities Community Services of Rockland College Jeopardy Challenge
RCC won the day during the Catholic Charities Community Services of Rockland College Jeopardy Challenge. Real-life Jeopardy champion Pasquale Palumbo hosted on Oct. 28, which raised $9,000.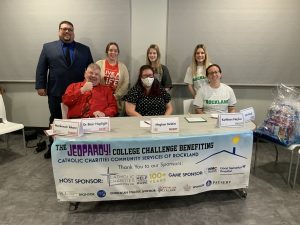 Contestants included students, faculty, and staff from the three local colleges — Rockland Community College, St. Thomas Aquinas, and Dominican College.
Palumbo, a Westchester County resident, facilitated the games during the 45-minute session, CCCS officials said. He appeared on the show when Green Bay quarterback Aaron Rodgers guest hosted.
The game featured categories sponsored by local businesses and each college team was sponsored by local organizations and businesses.
"We are grateful to the colleges and to the supporters of the game" said Dan Eudene, executive director of Catholic Charities Community Services of Rockland. "We raised over $9,000 and 100 percent of the money raised will go to help Rocklanders in need of life essentials such as food, clothing, and personal care items. We want to congratulate all the college participants, but particularly Rockland Community College who came out on top this time around."