RCBJ-Audible (Listen For Free)
Gov. Hochul Names Two To Jumpstart Legalized Cannabis
The state Senate has voted to make two appointments to a marijuana control board that will play a key role in allowing cannabis sales as early as next spring.
Gov. Kathy Hochul sent the names to the Senate in a bid to "jumpstart" the establishment of a legalized marijuana market in New York.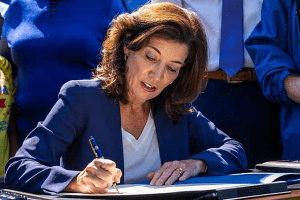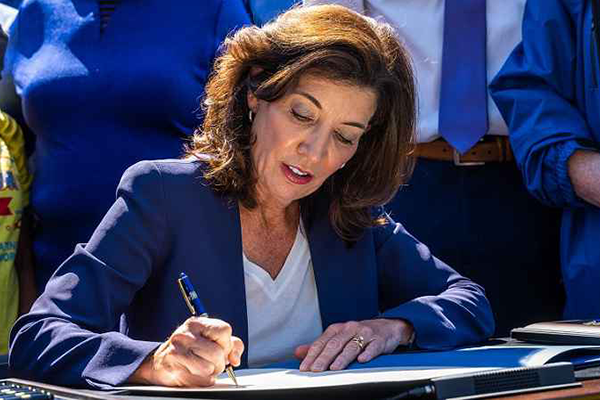 Hochul tapped former Brooklyn Assemblywoman Tremaine Wright as chairwoman of the Cannabis Control Board and named Christopher Alexander, a former policy coordinator for the Drug Policy Alliance, as executive director of the Office of Cannabis Management.
"One of my top priorities is to finally get New York's cannabis industry up and running – this has been long overdue, but we're going to make up for lost time with the Senate confirmation" of Wright and Alexander, Hochul said in a statement.
Alexander, a former staffer at the Drug Policy Alliance, helped push for the Marijuana Regulation & Taxation Act centered on racial and economic justice. He has also worked in the cannabis sector and for the state Senate.
Wright chaired the Black, Puerto Rican, Hispanic, and Asian Caucus. She is currently the director of the Office of Financial Inclusion and Empowerment in the state Department of Financial Services.
The Office of Cannabis Management oversees the licensing, taxation and sale of adult-use cannabinoid hemp in New York after the state legalized it last spring.
The state's five-person Cannabis Control Board will have discretion on the issuing and revocation of marijuana licenses, among other duties in the nascent legalized space.
---
Association For The Visually Impaired Aligns With BRIDGES
The Association for the Visually Impaired, Inc. (AVI) is now an affiliate of Rockland Independent Living Center, Inc., also known as BRIDGES. AVI assists persons of all ages who are visually impaired or blind to lead independent lives in their homes as well as in the community.
"AVI was a natural fit based on our mission to help those with any level of disability to lead a more independent life," said Carlos Martinez, executive director at BRIDGES. "AVI's services and supports will expand our reach and network, reduce costs, and allow more people access to needed services."
AVI helps individuals and their families learn the techniques they need to remain active and independent in their communities. Services are provided by qualified personnel including Vision Rehabilitation Therapists, Orientation and Mobility Instructors, a social worker as well as Teachers for the Visually Impaired.
"The AVI Board is excited about this affiliation and eventual merger with BRIDGES," said board member Bob Heiferman. "We believe that combining these two agencies will provide more comprehensive services and supports for blind and visually impaired individuals throughout the Lower Hudson Valley."
"We are very pleased to continue our longstanding relationship with AVI under the management of our partners at BRIDGES", said New York State Commission for the Blind Associate Commissioner Brian S. Daniels. "We are confident that AVI will continue to deliver quality vision rehabilitation services to the residents of Rockland, Orange, and Sullivan Counties."
---
Town Of Orangetown Updating Comprehensive Plan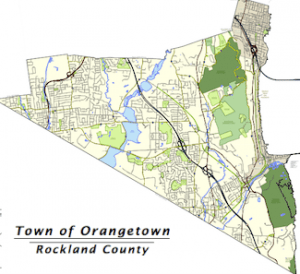 The Town of Orangetown has started the process of updating the Orangetown Comprehensive Plan. When complete, this plan will serve as a guide for growth and development in Orangetown.
Orangetown's Comprehensive Plan was last updated in 2003. Among other new goals, the latest update will have to take into account the dissolution of the Village of South Nyack, and its incorporation into the unincorporated township.
To receive e-mail updates, click to sign up. https://www.orangetown.com/document/cp/