RCBJ-Audible (Listen For Free)
GMLV Wins The Gold For Montefiore Nyack Hospital Campaign
GMLV won the gold at the 27thAnnual Communicator Awards with Awards of Excellence and Distinction for Montefiore Nyack Hospital and Crystal Plaza.
The Communicator Awards is the leading international awards program, recognizing superiority in communication and marketing across a spectrum of industries. Thousands of entries were submitted worldwide and were reviewed by the Academy of Interactive & Visual Arts, which consists of top-tier professionals from various disciplines in the creative sphere. The AIVA hosts The Communicator Awards to honor excellence in strategic, effective, and meaningful communication across digital, video, podcasts, marketing, mobile, print, and more where it is deserved.
For the annual competition, GMLV won three Awards of Excellence, the highest honor, which is given to those whose ability to communicate positions them as best in the field. Additionally, the integrated marketing agency landed two Awards of Distinction, presented for projects that exceed industry standards in quality and achievement.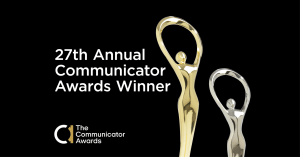 Award of Excellence (GOLD)
Montefiore Nyack Hospital, COVID PSA- Integrated Campaign
Montefiore Nyack Hospital, What Matters Most, Safe Care- Integrated Campaign
Crystal Plaza, Lush Meets Lavish- Integrated Campaign
GMLV is a New Jersey based, full-service integrated marketing and communications agency. The Byne Group, built by Ann Byne, merged with GMLV, in January 2020.
---
State Farm Signs Lease At Palisades Plaza In West Nyack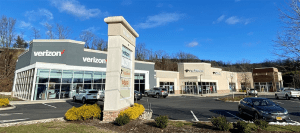 State Farm Insurance signed a long-term lease for 1,671 square feet at Palisades Plaza, 126-130 N. Route 303, West Nyack, NY, according to Royal Properties Inc.
Palisades Plaza is a 13,848 square foot shopping center situated across from the Palisades Center Mall on Route 303. State Farm will join Verizon, and Visionworks at the center. There is currently 1,577 square feet available for lease and future availability of a 3,500 square foot end cap with a drive-thru. The shopping center formerly leased to Panera Bread.
"We are pleased to welcome State Farm to Palisades Plaza," said Jeanine Kemm of Royal Properties, Inc., who along with David Landes, Principal, exclusively represents the Landlord. Newmark represented the retailer.
---
Sales Tax Collection in County, State Robust For First Quarter Consistently Over Last Three Years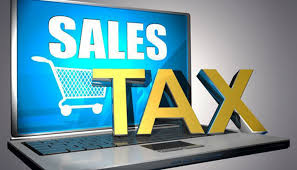 Sales tax collections in Rockland County for April 2021 (the most recent data available) were $18.6 million dollars, a 63 percent increase from April of 2020, and better than April of 2019's $16.5 million sales tax collections.
Across New York State, sales tax collections grew 45.7 percent from April 2020 to April 2021, due to extremely weak collections during the business closures in April 2020.
However, comparing April 2021 to April 2019 (pre-pandemic), sales tax collections across the state were up 10.2 percent.
Over the past three years, sales tax collections In Rockland County were consistently strong. It wasn't until the second quarter of 2020 that tax collections were impacted by the pandemic.  First quarter 2019 sales tax collections were $53.6 million dollars. First quarter 2020 sales tax collections rose to $58.8 million dollars and in 2021, first quarter sales tax collections were $61.4 million dollars. The bulk of 2021's increase in sales tax collections took place in March, as the economy reopened and vaccination rates rose.