RCBJ-Audible (Listen For Free)
"Best Value" Legislation Signed By County Exec Last Week
A new local law signed last week gives Rockland County the ability to consider other factors besides cost in awarding competitive contracts.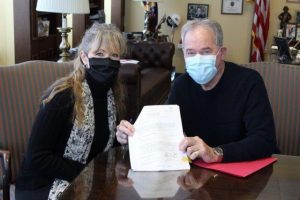 County Executive Ed Day signed the "Best Value" legislation Monday after the law was approved by the legislature. Day thanked the county legislators who passed the local law.
"I have filed numerous versions of this law," he said, "the first in 2015 with this version submitted in 2018, and its passage is long overdue."
The use of the Best Value Award Methodology does not replace low bid awards, according to a spokesman. It will, when appropriate, give the county the ability to consider other factors besides cost when awarding competitively bid contracts.
The law allows the county to consider a bidder's status as a local, minority or woman-owned business enterprise when determining contract awards. It also allows the county to purchase from national cooperative contracts that have also been awarded by Best Value.
The new law will automatically sunset in three years, a provision insisted upon by Legislature Chairman Alden Wolfe.

---
Billy Procida's Fund Provides $14.5 Million Construction Loan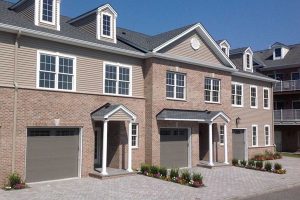 The 100 Mile REIT, Inc., run by Piermont lender Billy Procida, is providing a $14.5 million construction loan to Northvale Greens, LLC secured by a first mortgage lien on 99 Paris Avenue, Northvale, NJ.
Paris Square is an active adult community with all buyers required to be 55+ years old. Phase I of the Paris Square project saw the construction of 24 apartment condominium units, four completed two-story townhouse units, and five building pads for the construction of 46 single floor apartment condominium units.
The project will consist of various floor plans including 1 bedroom and 1 bath, 2 bedroom and 2 baths, and a spacious 3 bedroom and 2 baths layout.
---
Executive Cleaning of Nanuet Merges With Manhattan-based WeClean
The merger will operate under both names and have an expanded geographic reach in the five boroughs of New York City and northern counties of Westchester and Rockland.
The deal also expands WeClean's client base beyond its current emphasis in the hospitality and restaurant industries to now include schools.
"This deal is an important step in the continued growth of WeClean. Our strength and client base has primarily been concentrated in the hospitality and restaurant businesses, but as 2020 and the pandemic impacted those industries, we decided to diversify and expand our services and our reach. This merger helps us achieve this – we are expanding our client base to include schools, in which Executive Cleaning has a strong market position, and our geographic reach into Westchester and Rockland Counties, which are strong commercial business hubs," said David Cooperberg, President of WeClean. "It also brings our business back to its pre-pandemic levels, but on more a solid and broader footing. We are set up for a strong 2021 and beyond."
WeClean did not furlough employees during the initial pandemic downturn, but instead paid them full salary and also established a fund for field workers to help provide key necessities including food and medicine.
"We're excited to be joining forces with a major industry leader like WeClean. Our clients will greatly benefit from their strong expertise in commercial cleaning and operations, and I'm looking forward to working with the new team and helping them expand into the schools/education sector, where we are well known," said Cef Saiz, President of Executive Cleaning.
WeClean is a full-service commercial cleaning company headquartered in Manhattan.. For more information on WeClean, visit www.wecleanhospitality.com.
---