RCBJ-Audible (Listen For Free)
2021 Health Insurance Rates Come In Lower Then Expected, County Executive Says
County Executive Ed Day announced this week that a mathematical adjustment could be a present to county taxpayers.  Day said recently received health insurance rates from New York State's Empire Plan for 2021 are approximately $2 million less than previously estimated in the Proposed 2021 Budget.
"The 2021 Proposed Budget originally estimated a 5 percent increase based on last year's budget," he said. "However, the final rates indicate only a 2 percent increase, excellent news for Rockland taxpayers."
Day has submitted a communication to the County Legislature pledging support for and recommending an amendment to the Proposed 2021 Budget which would reduce the proposed property tax levy. "The pandemic has caused financial strain for so many through job loss or a new need to take care of children who are out of school," said Day. "It is only right that we attempt to lessen the tax burden on our residents as much as possible without impacting the conservative budgeting practices which have helped the County return from the brink of bankruptcy."
---
Apple Bank To Open Spring 2021 In New City
A second Apple Bank will open in Rockland County.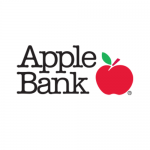 New York State Department of Financial Services (DFS) has approved the application of Apple Bank for Savings to open and operate two new branch offices in New City in Rockland County and in Larchmont in Westchester County.
"Part of DFS' mission is economic development which is critical at this time. DFS is also committed to expanding vital banking services throughout New York," said Superintendent Lacewell. "With DFS approval, Apple Bank for Savings will be able to expand its footprint and help New Yorkers have more access to financial services across the state."
The Bank expects to open its New City at 32 North Main Street, and Larchmont branches for retail operations, by spring 2021. Rockland's first Apple Bank was opened in Monsey on Route 59 at Town Square Mall.
With the two additional branch offices, Apple Bank for Savings will operate 81 branch offices in greater New York. The Bank's principal office is located in New York City, with combined total assets for all branches of $16.3 billion as of September 30, 2020.
"Apple Bank thanks the DFS for its timely approval, enabling the Bank to remain on track for the planned opening of our New City and Larchmont branches," said Steven C. Bush, Chairman, President and Chief Executive Officer of Apple Bank.  "The New City branch, our second full-service location in Rockland County, and the Larchmont branch, our sixth full-service Westchester County location, are part of our overarching growth strategy that includes additional branch openings in 2021, along with investing significantly in technology offerings so customers can bank the way they choose."
---
Mercy College & Rockland Community College Forge Dual Admission Agreement
Agreement builds bridges between schools, fosters seamless academic transition for students

Rockland Community College and Mercy College have signed a Dual Admission Pathway agreement, allowing students to have a seamless transfer process from RCC to Mercy College and enabling students to transfer with junior standing. The agreement, signed on November 30th by both College Presidents, will commence for the spring 2021 college term.
As part of the agreement, Rockland Community College students must fulfill particular requirements, regarding GPA, prerequisites, clinical experience, etc. that may be in place for certain academic programs at the College, including Communication Disorders, Design and Animation, Music Production and Recording Arts, Nursing, Occupational Therapy Assistant, Social Work, and Veterinary Technology with a minimum grade point average of 2.0 will be guaranteed acceptance to Mercy College.
For the transfer students, a maximum of 60 credits from an Associate degree (A.A. or A.S.) will be applied toward the completion of the relevant Mercy Bachelor's degree programs. A maximum of 75 credits can be applied toward the completion of the articulated bachelor's degree. Additionally, multiple scholarships from Mercy College will be available to eligible transfer students.
"This partnership provides RCC students a seamless pathway to the next level of their educational journey and receive a four-year degree at Mercy College," said Mercy College President Tim Hall. "This is a wonderful partnership between two institutions who share a similar mission to serve students and prepare future leaders in our shared community."