Path Forward For Restaurants & Hospitality Will Require Caution, Good Practices, And New Ways Of Offering A Social Experience
By Tina Traster
Restaurants have played an essential role during the pandemic lock down, with many keeping their doors open to feed our front line heroes. Forced to shut down in-dining functions, some food businesses have adapted to a take-out strategy while others have gone dark.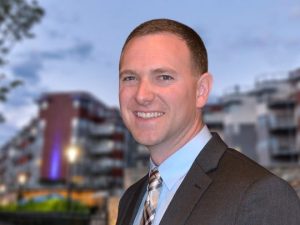 The landscape going forward will require solid guideposts and ingenuity. RCBJ talks with Joe Bonura, principal of Bonura Hospitality Group about the path forward.  Here is a set of guidelines industry players are submitting to Gov. Andrew Cuomo to determine policies and timelines to create a safe opening of the restaurant and hospitality sectors.
Q&A
Q. Throughout lock down, some restaurants have sustained themselves through takeout and delivery. Others have shuttered their doors entirely. Do you think some segments of the restaurant industry have been hurt more than others?
A. Some restaurants have been hurt more than others. Restaurants that have a menu geared toward take-out have done substantially better than restaurants that don't. Chicken parm, pizza, and pasta travel much better than fresh oysters, crab legs, and a medium rare steak.  Catering facilities and event venues have been hit the hardest of all.  They are coming out of winter with very little if any cash in the bank, have been forced to close so no revenue coming in, and are now refunding deposits for weddings and other events that couldn't be moved to a future date.
Q. Logistically, what will the dining experience in the post-pandemic world look like? Will patrons warm up to the idea of servers in masks, gloves? What will it take to create a relaxed, enjoyable atmosphere?
A. We envision the dining experience evolving during the post-pandemic opening in phases. Phase I will be the most restrictive with masks, social distancing, paper menus, etc. Those dining out in phase I who have had the virus and recovered may feel very safe while others may not feel safe enough to justify eating out.  As we move to Phase II and III we will see fewer restrictions, more capacity, and more normalcy.  Ultimately we will need herd immunity, an effective treatment or a vaccine to return to the normal we used to know.
Q. What guidelines will restaurants be following — state, federal, any at all? What are some of the considerations — please discuss sanitizing, paper menu printing, bill sleeves — all the ways that the front of the restaurant will present differently?
A. There will be a range of requirements that vary by state and maybe even by county.  This is such an unprecedented and fluid situation that government is looking to industry to help develop responsible guidelines for reopening.  We have worked with over 50 restaurants to put together draft guidelines that detail all of these steps.
Q. Can restaurants thrive if they have to seat patrons at a distance? How long can the restaurant industry weather COVID-19 — particularly if there are later surges in the fall, and until there is either a therapy or cure? What are you hearing from restaurant owners about their prospects for survival?
A. There is no doubt that a percentage of restaurants will never reopen their doors and that is very sad. Others will try to reopen but find the burden of increased costs and decreased seating capacity may be impossible to overcome and they will close again. Most people who dine out see restaurants as a sexy industry but few understand how slim the margins have become.  Successful restaurants typically operate with 4% – 8% margins, depending on the concept.  Others operate with 0%-3% and are just getting by.  If you cut the seating capacity in half you will cut your revenue by about 40%, which makes it extremely difficult to break even, forget about making a profit.  You can lower some of your variable costs but you can't cut your chef or general manager in half for example.  Smaller restaurants will be disproportionally hurt by capacity restrictions.  The restaurant owners I talk with are very worried about how and if they will open again.  They seem to all agree on a few things: if they don't reopen in the next 30-45 days they may never reopen.  A restriction of 25% capacity is a death sentence and wouldn't make sense since you can have 6-foot table separation with a 50% capacity limit.  The cost of dining out at a sit-down restaurant has to go up significantly in order to have a chance to stay in business.
That begs the question, how many sit-down restaurants will be needed in the future?  Is the future ordering food from a ghost kitchen on an app and a food runner brings it out to you to a dining space shared by multiple food concepts?   What happens to landlords and owners with mortgages and personal guarantees on those mortgages?  Do they lose everything they ever worked for because of a mandated closure that they could not control?  Sadly the answer is that without additional government support, a portion of our hospitality industry in NY will be gone for good.
Q. What about PPP loans?
A. The recent PPP loans will not be forgiven for restaurants under the current rules that state we need to be at full employment by June 30th. Also the PPP loans do not pay for new inventory, training, and there's not enough rent to get us to the point where our industry will be able to sustain itself again. Doom and gloom aside, I do believe there is a way restaurants can reopen responsibly sooner than later and that is why we worked with our colleagues to produce draft reopening guidelines.  A controlled reopening coupled with government assistance for what is certainly one of the hardest hit small business industries is the way for restaurants to survive and ultimately thrive again one day.
Q. Are there some in the industry who have new thoughts on how to pivot and do food and beverage differently?
A. There are certainly ways to do food differently but it's hard to replace some of the experiences we all know and love about restaurants. To-go food, fast casual, and delivery are all great but they can't replace a sunset or waterfront view. They can't replace the energy and excitement of a open-kitchen or live entertainment.  They can't replace a knowledgeable server who introduces you to a new food or wine you have never even heard of and wouldn't try without their personal passion willing you to try it out.  Watching the big game home on your couch with take-out is not the same as sharing the experience with other like-minded fans.  Imagine having weddings without your friends and family to celebrate with you.  I sincerely hope the treatments and vaccine come along soon because although 'food' itself can pivot our desire to be social and share experiences will not.
Joe Bonura is principal at Bonura Hospitality Group bonurahospitality.com