By Tina Traster
David Kimmel, the visionary for RCC's Culinary Arts Center in Nyack and its interim director, has left the college. He has been replaced by Mark Davidoff, a longtime consultant for the food and beverage industry.
"This was a heart breaker for me," said Kimmel. "My heart and love was in that building. But it was time to move on."
Kimmel has moved onto other projects including education and research for a project a large-scale residential and commercial development in Hyde Park in Dutchess County.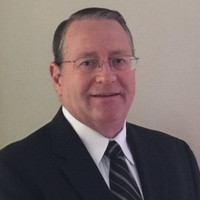 Davidoff, a New Jersey resident, who has run a consultancy business catering to the hospitality and transportation industries, said he was seeking a change of career, with his first choice in education.
"I wanted to get involved in education, and this is optimal," said Davidoff. "I love being affiliated with the college. I love the 20-minute commute after commuting for years into the city."
After a long delay and a $3.5 million transformation of the main and lower floors of the 1907 former O&R building on the corner of Main and Broadway in Nyack, RCC opened the Hospitality and Culinary Arts Center at 70 Main Street in January. There are 70 students enrolled but Davidoff says "enrollment is growing."
The culinary school was previously on the Suffern campus. The 18,000-square-foot "campus" in Nyack houses a state-of-the-art teaching kitchen, two classrooms, student lounges, and an amphitheater
A prepared-foods market and a 45-person seating space with opportunities for pop-up restaurants, which was due to open in the spring, is now slated for late October.
Davidoff says he's been busy building out the ground-floor market. Food management company FLIK Hospitality Group has been hired to provide food preparation for salads and sandwiches, and for food service. Davidoff says some of the feature items on the menu will be made by the students, and that some students might find working opportunity with Flik during their college years and beyond.
"We're hoping RCC will be a feeder for Flik," Davidoff said.
Kimmel said he helped recruit Davidoff.
Meanwhile, Kimmel is  involved in research and development of the food-related aspects at Bellefield at Historic Hyde Park in Dutchess County, a multi-use development that broke ground in September 2018. Located on 340 acres on Route 9, just across the street from the Culinary Institute of America, the project will include two hotels, a number of culinary shops and farm-to-table restaurants, an event barn, an educational center, and residential spaces that integrate seamlessly into the surrounding landscape and agricultural sites.