Rockland-Bergen Music Festival Attracts Headliners John Prine and Steve Earle
By Tina Traster
Joe D'Urso's Rockland-Bergen Music Festival started as a birthday indulgence in 2014 when the singer-songwriter-music producer marked his 50th year milestone. But the music man's entrepreneurial instincts kicked in from the start, and year after year he has built a one-of-a-kind regional event that is scaling up into an impressive enterprise.
Like so many efforts born of passion – but also experience – D'Urso set out to stage a mini Woodstock festival on the Rockland-New Jersey border because "a lot of my friends were lamenting the fact that they were turning 50, but I had never been busier or happier and I wanted to mark the occasion with a celebration of life," he said.
A sentimental gesture, perhaps. But D'Urso's keen business instincts zeroed in on the void in Rockland's music scene. There was nothing like it. No open air festivals, nothing that felt like Woodstock or Asbury Park or the days and nights of growing up in the 60s and 70s when music united generations. Rockland, he believed, was ripe for an annual venue to highlight folk, rock and country music from local and national artists.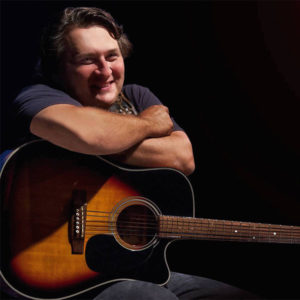 Trying to fill a void is a gamble. Sometimes it's an opportunity, other times it's wishful thinking. After year-one, D'Urso felt the concert was more than a birthday indulgence. He envisioned a clear road forward and has never looked back.
Tapping into 30 years of experience in the business, the music man has proven his ability to attract talent, promote an event, recruit sponsors, and tend to the grueling minutia of organizing the details of a multi-day festival.
This year two-time Grammy winner John Prine and Steve Earle will be among more than two dozen performers at the Rockland-Bergen Music Festival, which takes place at German Masonic Park in Tappan on June 22 & 23, rain or shine. Additional events will kick off on June 19th, including a first-time Rockland County Music Awards ceremony that will honor a handful of local artists at Levity Live in the Palisades Center.
D'Urso, who fronts the Americana-Jersey Shore, Rock & Roll band Stone Caravan, has released more than a dozen records and played to audiences in 27 countries. The burly singer with a mop of hair that falls across his boyish face evokes his heroes Bruce Springsteen, Tom Waits, and Harry Chapin.
He grew up in Tappan, and he's a familiar act at The Turning Point in Piermont. He is also on the board of directors for the nonprofits Why Hunger and the Light of Day Foundation, which raises money and awareness in the battle against Parkinson's disease. He is a member of the Dan Sullivan Foundation, which raises money for college scholarships and folks who have experienced medical hardships. Every year, he invites a raft of nonprofits to participate in the festival.
"Typically, agents want to book acts like Prine and Earle in venues like the Capital Theater or the Kings Theater in Brooklyn because these arenas have proven track records for ticket sales."
This year's growing list of festival sponsors include Halmar International, Active International, LCM, CPAF, Orange County Speedway & Fair, Rockland County Tourism, the Palisades Center, Levity Live and others. City Winery will be providing wine and D'Urso intends to create a beer garden to highlight craft beers. Still nailing down the details, he's hopeful the event will include a food truck or two.
Some years the Rockland-Bergen Music Festival has broken even, other years D'Urso's been in the black. This year's event, he says, will be a bell-wether for the future profitability of the festival given the marquis talent. He's hopeful because recruiting acts like Prine and Earle speak to what the festival has already achieved.
"Typically, agents want to book acts like Prine and Earle in venues like the Capital Theater or the Kings Theater in Brooklyn because these arenas have proven track records for ticket sales," said D'Urso.
The Rockland-Bergen Festival is still a fledgling but if there's anyone who can may it fly, it's D'Urso, whose manic passion is infectious.