Treasured Rockland Radio Station That Went Webcast-Only To Return To On-Air Format
By Tina Traster
Rockland's longtime radio station that left the airwaves for internet broadcasting in July 2017 will be back on the air by the end of the month. Maybe sooner.
WRCR owner Alex Medakovich, president of Alexander Broadcasting Inc, which has operated the station since 2000, said he has closed on a one-acre South Mountain Haverstraw property with an existing tower. Now he's waiting for the transmitter to be installed and for modifications to the tower to be completed.
"It's of critical importance that we get back on the air."
Last year, WRCR raised nearly $7,000 in a GoFundMe campaign seeking $35,000. Medakovich said he was thrilled about the GoFundMe campaign, and has raised the balance for the down payment from two sources, a venture capitalist and a bank loan.
"I am very excited," said Medakovich. "It's of critical importance that we get back on the air. We are happy to have so much support from the community."
WRCR had operated for 52 years as a commercial AM radio station before it switched to a webcast format. At that time, the station was broadcasting an adult contemporary format with weekday news talk shows from the station at Palisades Credit Union Park. The station pulled the plug on broadcasting on AM 1700 after their tower landlord in Nanuet unexpectedly cut off the utilities.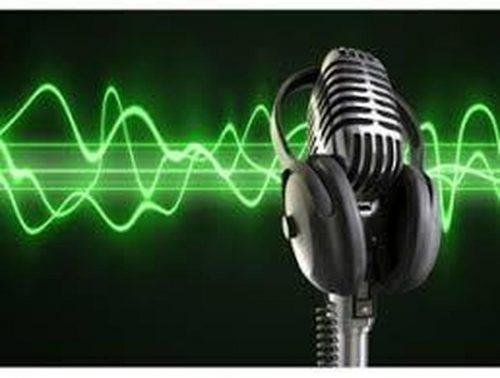 The station has maintained many of its programs, including talk radio, local and national news programming, traffic, weather and contemporary music. The station has continued to broadcast on AM 1700 during emergencies, including a ten-day stretch during Hurricane Sandy when the station relied on generators. It will resume on AM 1700 while continuing to be webcast.
WRCR has hoped a digital-only format would prove to be profitable and effective but the station's owner concedes advertisers defected and it's been difficult to count listeners. Not everyone has an internet connection. At the time it was switching its format, the station said the rising costs, declining audiences, and competition contributed to the decision. But now, the station is waiting to rebuild its presence.
The switch marked the end of an era for Rockland. WRCR was the lone radio station specifically geared toward the goings-on in the county. The station outlasted WRKL AM 910, which was bought out in 1999 and switched to Polish-interest and Polish-language programming.
Medakovich, a medical doctor who practices internal medicine at a state hospital in Rockland County, said radio has always been very sacred to him, particularly during his early years growing up in Serbia.
He stressed the local nature of the station. "Many stations use syndication, or national programming from satellite," he said. "We've always remained a local, interactive community radio. That's been the key to our success, for audiences and for advertisers."
"While it is good to be on the internet, many of our listeners are accustomed to hearing us on the AM dial and we are looking forward to getting back there," said Jeff Lewis, news anchor and co-host of "The Morning Show with Steve & Jeff." "We're excited to once again bring them "The Morning Show" and other long-time favorites, such as "'Bryant Avenue' Bob Trivero's Doo-Wop Dream Machine," "Crossroads of Rockland County," "Who Wants to be a Volunteer?" and "Hudson Valley Audiology's 'Listen Up, Rockland!'"
On a personal note, I've been on WRCR many times, including the current show I do now on Monday mornings with Jeff and Steve. Like Medakovich, I love the personal, intimate and spontaneous nature of radio. Can't wait for WRCR to be back on the airwaves!