Life Sciences Center Adds New Tenant But Film Companies Also Vie To Use The Campus
By Tina Traster
A drug company that develops injectable and oral pharmaceuticals is leasing space on the New York Center for Innovation campus in Pearl River. The New Jersey-based RK Pharma, has signed a long-term lease with IRG (Industrial Realty Group, LLC) for 83,000 square feet in Building 215 and its annex. The company plans to employ some 100 people at the site.
"Construction, certification and approval of a new drug product manufacturing facility typically takes three to four years and leasing the Pearl River facility has allowed us to hit the ground running, saving us valuable time and money," said Dr. Ravishanker Kovi, founder and executive chairman of RK Pharma. "We have begun operations and the access to the existing equipment, along with a campus full of experts within the field, has allowed us to advance our pharmaceutical development efforts. We are excited to be part of a campus with other innovative companies creating an environment for exponential growth."
IRG, which bought the former Pfizer campus in 2015 for $40 million, is hoping to attract tenants in the life sciences industry. Since acquiring the 200-acre campus, IRG has leased 200,000 of its 1.9 million square feet.  There are 38 buildings of laboratory, pharmaceutical, manufacturing and other support buildings. Pfizer retained 25 acres of the campus for its research and development functions. Current IRG tenants are Pfizer, Sanofi, Profectus, Biosciences, Urban Electric Power and NuBiyota.
"The New York Center for Innovation has a deep history of excellence in research and development, and RK Pharma will continue that heritage into the site's next chapter," said John Mase, CEO of IRG
"The New York Center for Innovation has a deep history of excellence in research and development, and RK Pharma will continue that heritage into the site's next chapter," said John Mase, CEO of IRG.
By the end of 2019, RK Pharma will manufacture and commercialize a much larger portfolio of injectable products as well as ophthalmic, dermal and oral solid dosage products.
Rockland Economic Development Corporation (REDC) assisted the leasing team in recruiting the company to the New York Center for Innovation. "To facilitate their expansion into Rockland, REDC guided them every step of the way to make them comfortable with their projected $17.5 million investment, which included assistance from the Rockland IDA, said  Jeremy L. Schulman, president & CEO of REDC.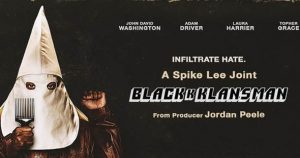 Although the goal is to lease up the site for life sciences company, IRG General Manager Greg Stanton has shown himself to be innovative in attracting film crews to use the site over the past couple of years. "Ideally the site would be leased up with pharma companies, but we've found been thinking outside the box." The campus has "seven to eight miles of private roads, thousands of parking spaces, woods, fields, train tracks. It's a one-stop shop for film production companies."
The site is certified as a "Qualified Film Production Facility" and has been featured on a variety of television shows and films including: Blindspot (NBC), Orange is the New Black (Netflix), Gotham (Fox), The Punisher (Netflix), The Tick (Amazon) and BlacKkKlansman (a Spike Lee film).To date, crews have filmed on site for Blindspot, The Code, Blackkklansman, Blacklist, and others.
Revenue from film companies does not replace a long-term lease. "It's not steady income, but it's revenue," said Stanton, adding that IRG can charge up to $200,000 a month for a film crew to use a warehouse building with high ceilings to create sets and still be more competitive than studios in Queens and Brooklyn.
New York's tax credit program for film production has attracted myriad crews to Rockland County and the Hudson Valley.
Whether or not film production houses add a new dimension to the campus remains to be seen. But Stanton points out that the film industry generates revenue beyond leasing. There are town permits and licencing fees, moving companies, hotels, and restaurants. "It's fair to say the IRG is the biggest film facility in Rockland," Stanton added.