Mobilize Your Marketing Prowess With Digital Strategies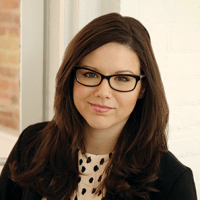 By Diana MacLean
Mobile phone usage is the preferred way to access emails, Internet, and connect on social platforms. With consumers primed and ready to make purchase decisions from their mobile devices, here are tips to consider:
Utilize Mobile Placements
We all know the power of digital advertising but are you including mobile and mobile-app specific placements and sizes in your media mix? By 2019, mobile ads are expected to represent 72% of all US digital ad spending. Keep advertising in front of consumers at the most critical stage of the consumer journey, when they're at their highest decision-making potential and make it easy for them to engage.
Mobile Optimization
This is not a new concept but you would be surprised how many marketers are not doing this. Make sure your website is optimized for mobile! Whether you've utilized a responsive design for your website or created a separate mobile experience—ensure your site is ready for mobile visitors. They're already captivated by your ad, now keep them! Easy navigation and content hierarchy can steer consumers toward the "Book Now" button.
Work Your Angles
Steal the spotlight by staying current on social media. Show off views, accommodations, dining, amenities, and activities by appealing to your audience's visual appetite. Instagram is the hot spot for this and the ideal platform to make a splash! Use hashtags to help new followers find you. Even better, this is where user-generated content can shine. Your audience can tag you in their own photos, which can organically grow your number of followers.
Email Marketing
According to emailmonday, over 59% of emails are opened on mobile devices. Share your offer in a clear, engaging way that initiates the path to purchase right from their in-box. Send out promotions, itinerary tips, and encourage audiences to learn more on your mobile-optimized site.
Diana MacLean is the art director at The Byne Group (tbg), an award-winning strategic branding and integrated marketing agency helping clients grow their brand through creative guidance, collaboration, and strategic thinking. Contact info: thebynegroup.com