RCBJ-Audible (Listen For Free)
---
Blue Bird Manufactured Home Park In Pomona Sells For $1,075,000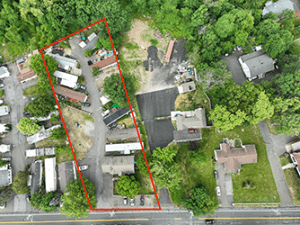 The Blue Bird Manufactured Home Park at 32-34 Theills Mt. Ivy Road in Pomona sold to David Schassler's, Goldens Bridge-based Palisades Park LLC. The park sold for $1,075,000. Financing was provided by Middletown-based Orange Bank & Trust in the amount of $806,250.
According to the sales prospectus, the property is .97 acres and features one mother-daughter style home with a long-term tenant, nine existing tenant-owned manufactured homes, and three additional pad sites for three more manufactured homes.
Ready-to-rent pad sites in and around Pomona rent for about $1,100 per month.
According to Reonomy.com, demand for mobile home parks is high as new mobile home parks aren't being developed often due to government zoning changes. This makes an investment in an existing, well-managed park a solid investment especially as the need for affordable housing continues to grow and supply lags behind demand.
---
Cigar Factory Soon To Be 42 Apartments Sells for $1.3 Million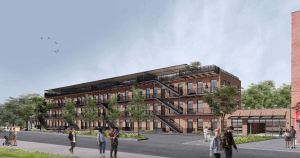 The 35,000 square foot former cigar factory building located at 15 North Cherry Street in Poughkeepsie sold for $1,300,000.
The purchaser, Monsey-based North Cherry Holdings, acquired the property from Frank and Janet Redl subject to site plan approvals for an apartment building. Located on 0.9 acres, the 4-story property was once a factory that manufactured shoes and boots and later became home to the Consolidated Cigar Company. At the height of its operations, the Poughkeepsie factory manufactured and shipped about 40 million cigars every year.
North Cherry Holdings obtained approvals for converting the building into 42 apartments — 36 one-bedrooms, 6 two bedrooms — with on-site amenities, including bike racks, basement storage and off-street parking. The adaptive reuse required several variances, though no changes were proposed to the original footprint of the building.
North Cherry Holdings LLC is based in Monsey. Chaim Hirsch is its president.
Don Minichino of the HVNY Commercial Team at Houlihan Lawrence handled both sides of the transaction.
---
Stony Point Office Building Sells For $1,105,000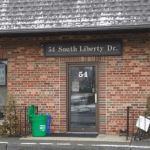 The multi-tenant office building at 52-54 South Liberty Drive in Stony Point sold for $1,105,000. The seller was 54 Liberty LLC. The buyer was 54 S. Liberty LLC. The Class C, 5,100 square foot building on .71 acres sits on two tax lots.
According to the MLS, an 800 square foot office leases for $1,100 per month.
---
Curry Auto Group Closes On Colonial Subaru Real Estate
Flying Squirrel Realty, LLC closed on the property at 761 East Chester Street in Kingston, the former home of Colonial Subaru, and now the home of Curry Subaru. The property, along with an additional parcel, sold for $3.476 million, with 100% financing provided by the seller as per a public record search. The seller was Murphy Brothers Properties LLC, through Andrew and Thomas Murphy.
The two lots combined are 1.60 acres with 50 feet of frontage on East Chester Street.
The Subaru dealership is joining the Westchester-based portfolio of Curry automobile dealerships.
---