RCBJ-Audible (Listen For Free)
---
117 West Main Street in Stony Point Sells to Developer of Ramapo's Pascack Ridge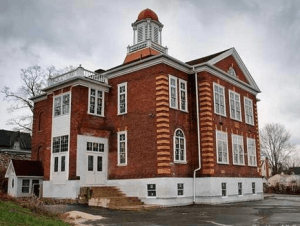 Last summer, the Rose Memorial Library was in contract to purchase 117 West Main Street in Stony Point, the former 125-year-old school building for $1.4 million and renovate it for a total construction cost of more than $8 million. The four-story building's 9,000 square feet would have nearly quadrupled Rose Memorial square feet. The bond financing for that acquisition and redevelopment was never secured and that deal fell apart.
A new buyer, Alex Goldberger, a builder/developer and owner of Monsey Lumber closed on the former school building on August 18th. The purchase price was $999,000. Goldberger is a developer of the controversial Pascack Ridge property in the Town of Ramapo which has been the subject of ongoing litigation for many years.
Plans for the building are not public.
The seller was Petr Tomkevich of Tomkins Cove. Tomkevich originally acquired the property in 2002 for $325,000.
The Seller was represented by Rosemarie Franzese of Rand Commercial. The Buyer was represented by Hamid Moghadam from Ellis Realty Commercial.
---
Derelict Gas Station Site Next To Tappan Zee Hotel Sells For $765,000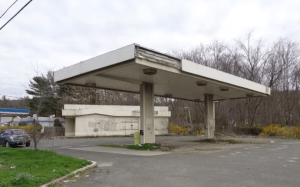 The Tappan Zee Hotel, also known as the Nyack Motor Hotel at 110 North Route 303 in West Nyack  has sold the former gas station, just to the north of the hotel at 112 North Route 303 to Congers BP Fuels, LLC for $765,000. Congers BP Fuels is owned by Frank Savino.
The gas station was originally conveyed to the Nyack Motor Hotel back in 1974 from Atlantic Richfield Company (ARCO) and was operated for many years as a Shell station before closing . The 1200 square foot service station sits on .54 acres with curb cuts onto Route 303, and is in a serious state of disrepair.
The gas station is located directly across from the Palisades Center and the entrance to the New York State Thruway, and just to the south of a small strip center anchored by a Verizon cell phone store.
Congers BP Fuels also operates the BP station at 102 Lake Road in Congers.
---
Ulster County Hemp Farm Sells To Developer With Rockland Projects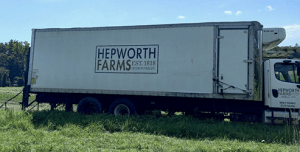 PreFab City, Inc., a Florida-based corporation and title holder to the former Hempire State Growers Hemp Farm has sold the property at 1752 Route 44/55 in Plattekill to Keith Hibolt's holding company, Mid-Hudson II Holding Co. Inc. and its related entities Excalibur 7, Inc. and 171 First Street LLC.
The farm was licensed by New York State Agriculture and Markets to grow hemp.
The property in Modena, Town of Plattekill in Ulster County is 194.8 acres and is accessible from Freetown Highway. The sales price was $1,500,000 or $7,700 per acre.
Hibolt's company has built extensively in the Hudson Valley, including workforce, affordable and active adult housing developments as well as commercial projects and historic preservation projects in the Hudson Valley and Northern New Jersey.
Hibolt's Rockland County projects include the Views At Pomona, a 56-unit, 55+ active adult community and Rockland's Homes For Heroes, a 22-unit, affordable, supportive housing facility at the Former Camp Shanks in Orangetown.
---