RCBJ-Audible (Listen For Free)
---
Nyack Apartments Sell For $6,000,000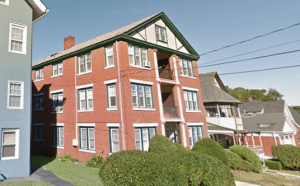 The apartments at 128-132 High Avenue in Nyack sold for $6,000,000. The seller was Nyack-based RockNY Realty High Avenue LLC. The buyer is Simcha Schwartz of Brooklyn, NY through SM Gardens LLC.  The sales price represented $375,000 per unit.
Financing for the acquisition was provided by Brooklym-based Broadview Capital in the amount of $3,935,000. which was later sold in the secondary mortgage market to New Jersey-based Toorak Capital Partners, LLC.
The buildings sit on .35 acres and was built in 1950 and has 3 stories with 16 units.
Nyack is considering rent stabilization under New York's Emergency Tenant Protection Act and its Housing Stability and Tenant Protection Act. The property, built before 1974 and exceeding 6 units, would likely be subject to rent stabilization in the future.
The buyer was represented by Hamid Moghadam of Ellis Realty Commercial in Nyack.
---
Avon Sells Off A Parcel In Suffern For Residential Development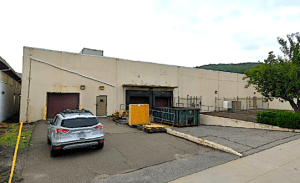 Gary Barnett's Extell Development Company has acquired the property at 37 Washington Avenue in Suffern. The buyer is Suffern WA LLC. The seller is Avon Capital Corporation. The selling price was $1,900,000. Plans for the property are a five story residential structure built over a single-floor parking garage.
The property was originally the Avon Nail Enamel Building. Avon tested and stored nail polish in the building. As part of the sale, Extell executed an agreement stating that it was accepting the property "as-is" and that it was accepting full responsibility and would make no claims against Avon for any environmental damage or remediation at the site under either New York State or federal law, including claims related to petroleum by-products, radioactive materials or wastes, asbestos or polychlorinated biphenyls.
The 1.87 acre commercial property has been under contract to Extell since 2021.
The Village of Suffern had considered acquiring the property from Avon for a municipal parking garage, but the deal at a $3,000,000 asking price never went forward.
Avon is scheduled to begin layoffs of its employees this year and close its doors at its main corporate facility in Suffern in 2024.
---
Church Property Sells Again; More Than Doubling In Value In One Year; Poised For Multi-Family Housing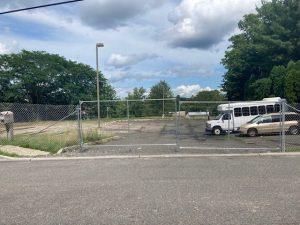 The former New Apostolic Church of North American, at 30 Summit Avenue in Spring Valley sold for $3,000,000 last month. The seller was Yosef Kohn's 30 Summit LLC. The Buyer was Yitty Klein's Spring Valley-based Summit Grove LLC. Last January, the owners of the New Apostolic Church sold the property for $1,250,000. The 2,452 square foot building sits on .69 acres right off Route 59. The parcel ID is 57.53-1-11.
The church building was demolished, and from the cleared lot will sprout multi-family housing. Summit Avenue (just south of Route 59) has been transformed from derelict single-family housing on large lots to dense multifamily housing, with several new developments planned.
The property is zoned R-2, a medium-density residential district, which based on the permissible FAR (floor area ratio) of .65 would allows several two-family detached residences up to 35 feet in height on the existing lot. Variances would allow for additional units/density.
---
---