---
Cannabis Control Board Approves First Conditional Adult Retail Dispensaries, But No Licenses Issued In Rockland or Hudson Valley
NYS Cannabis Control Board Approves 28 Licenses for Business Owners with a Cannabis Conviction or a Family Member with a Cannabis Conviction, 8 Approved for Nonprofit Organizations.
November 25, 2022 – The Office of Cannabis Management received over 900 applications for CAURD licenses. At today's meeting, the Board approved 36 provisional licensees, including 28 qualifying individuals and 8 nonprofit CAURD applicants. At least one CAURD license was granted in each available region of the state. 
Because a federal judge temporarily blocked New York State cannabis regulators from issuing licenses in certain regions of New York, including the Hudson Valley, no conditional licenses were issued pending the outcome of that litigation. Regulators said that 18 additional successful applicants would have been announced in the first wave if a recent injunction by a federal judge hadn't blocked them from issuing licenses in the Finger Lakes, central New York, western New York, Mid-Hudson and Brooklyn.  Six of those licenses on hold are from the Mid-Hudson Region.
Going forward, up to 175 licenses will be granted in total: as many as 150 to individual applicants and up to 25 to nonprofit applicants and licenses applications will be sent to the Board for its consideration on a rolling basis. 
Additionally, the Cannabis Control Board approved an additional 16 Adult-use Cannabis Conditional Cultivator Licenses, growing the total number of approved Adult-Use Cannabis Conditional Cultivator Licenses to 277. The approval of 8 Adult-Use Cannabis Conditional Processor Licenses raises the total issued by the Board to 33, and the approval of three laboratory permits brings the total to seven. 
---
Judge Blocks Licenses for Some Cannabis Dispensaries in New York
November 10, 2022 – A federal judge temporarily blocked New York state cannabis regulators from issuing retail licenses amid a lawsuit by an applicant denied approval to operate in the state.
U.S. District Court Judge Gary Sharpe issued the injunction based on a legal challenge brought by a Michigan-based operator. Variscite challenged those provisions in the law that require that licenses for retail cannabis dispensaries be awarded to people who have been affected by New York state drug laws.
Variscite's owner was previously convicted of a marijuana-related offense in Michigan. The affected regions  — the Finger Lakes, Central New York, western New York, the Mid-Hudson region and Brooklyn — are areas in which Variscite had sought and been denied a license to operate.
Read the 29-page injunction here. The basis of the injunction was that the limitation to in-state licensees violates the federal interstate commerce clause, which generally prevents states from preferring its own residents over the residents of other states without a showing that its regulations or law are narrowly tailored to accomplish a legitimate purpose and that the preference to residents of its own state was in fact a legitimate purpose that could not be accomplished by other means.
"We don't comment on pending litigation. The Office of Cannabis Management is committed to the Marijuana Regulation and Taxation Act's goals of including those impacted by the state's enforcement of cannabis prohibition in the market that we are building and we are additionally committed to getting New York's cannabis supply chain fully operational," said Office of Cannabis Management spokesman Freeman Klopott. "The Cannabis Control Board will soon have before it applications for the Conditional Adult Use Retail Dispensary license which will start closing that supply chain."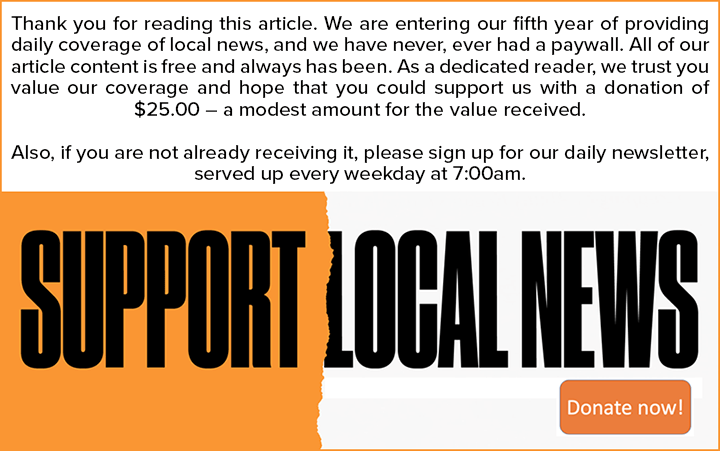 ---
Will President Biden's Pardons Lead To De-Scheduling Marijuana And Passage Of The SAFE Banking Act
October 20, 2022 – On October 6, President Biden announced that he would issue pardons for all prior federal convictions for simple possession of marijuana, and urged state governors to do the same. President Biden also directed the Secretary of Health and Human Services (HHS) and the Attorney General to "initiate the administrative process to review expeditiously how marijuana is scheduled under federal law. " Marijuana is classified as a Schedule I drug, along with heroin and LSD.
Questions abound as to the possibility that the executive action will usher in cannabis banking reforms. Should cannabis actually be de-scheduled, banks and financial institutions will be more willing banking with cannabis companies. And, there is wide-spread belief that Biden's announcement may move Congress to finally pass the SAFE Banking Act, or some version of it.
The SAFE Banking Act – which has passed the House of Representatives seven times in recent years but has never been taken up in the Senate – would enable cannabis businesses to access the federal banking system and also allow providers to the cannabis industry such as attorneys, accountants, lenders and landlords to contract with and accept payment from cannabis businesses without the risk of violating federal law.
---
Applications for NY's First Retail Marijuana Locations Are In
October 6, 2022 – With the first round of applications for New York's Conditional Adult-Use Retail Dispensary licenses closed, some 900 hopeful entrepreneurs are now awaiting action on their applications.
New York's Office of Cannabis Management has yet to publish regulations for any of the state's nine general adult-use cannabis license categories. However, according to Syracuse.com, the state will issue up to 150 CAURD licenses, and recipients will open New York's first legal adult-use dispensaries pursuant to those licenses.
Individuals who qualify for a CAURD license must have been arrested in New York for a cannabis offense (or have a family member who was) before March 31, 2021, and have run a profitable business for at least two years. License recipients will have access to storefronts that are currently being secured and will be built out into dispensary spaces by the Dormitory Authority of the State of New York (DASNY).
Plans also include granting 25 licenses to qualifying nonprofits, but those nonprofits won't have access to the DASNY properties or New York's $200 million social equity cannabis investment fund.
---
New York Set to Hobble 'Legal' Cannabis with Taxes and Regulations
September 6, 2022 – "Since June 1, the New York's Cannabis Control Board has issued 162 recreational cultivation licenses," Bloomberg Tax recently noted. "Those fortunate enough to obtain one of New York's recreational cannabis licenses will be forced to contend with a gauntlet of state and local taxes."
The analysis, prepared by three accountants, detailed a long list of sales taxes, corporate taxes, and "recently enacted adult-use cannabis taxes." Given the number of jurisdictions involved and uncertainty as to how they'll apply to businesses that won't be able to open their doors until the end of the year, at soonest, the authors declined to guess at the final tax burden. But it will be high, and compliance a guessing game with penalties awaiting those who cross the authorities. It's a good bet that many entrepreneurs accustomed to operating in the illicit market will remain underground rather than risk the costs and hassles of legal operation as envisioned by Empire State officials. After all, technical legalization hobbled by stiff taxes and regulation has already stumbled elsewhere. Read more…
---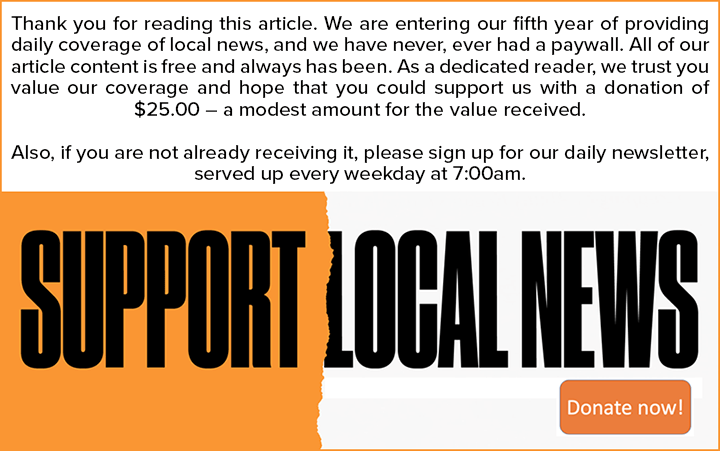 ---
An Update on New York's Recreational Cannabis Market
As of June 1, New York state's Cannabis Control Board has issued 162 recreational cultivation licenses. The first recreational retail licenses aren't expected to appear until the end of 2022. According to Chris Alexander, executive director of the state's Office of Cannabis Management, final regulations are still being designed. And while some dispensaries will probably be licensed by end of 2022, a mature market isn't expected for another two to three years.
Also, by signing the 2022-2023 state budget into law, New York Gov. Kathy Hochul enacted Senate Bill S8009, freeing state cannabis taxpayers from the burdensome impact of IRS Code Section 280E, beginning January 1, 2023.
Section 280E disallows deductions and credits on federal returns for expenditures connected with the illegal sale of drugs, requiring retail cannabis businesses to add back such significant expenses as rent and wages for sales staff. Like California, however, New York state now allows these and other standard business deductions on state returns.
---
OCM Issues Public Service Announcement
June 20, 2022 – The New York State Office of Cannabis Management (OCM) recently released a public service advertisement calling attention to the state's goals of creating a diverse and inclusive industry and repairing harm done during cannabis prohibition.
The advertisement released today is the first cannabis related advertisement in the nation focusing on the disproportionate enforcement of cannabis prohibition to appear on broadcast television. It highlights the wide disparity in arrest rates for cannabis offenses for Black, Brown, and White New Yorkers during the 30 years prior to cannabis legalization. It states that Black people in New York were 15 times more likely to get arrested for cannabis than White people over the last 30 years; Latinos were 8 times more likely. Despite these disparities, data has shown that cannabis use among different races is essentially the same. The data points are based on New York State arrest data from data from the U.S. Department of Health and Human Services, Centers for Disease Control and Prevention, National Center for Health Statistics.
View the PSA here.
Misdemeanor and felony marijuana arrest data by race/ethnicity and county from 1990 to 2020, and notes about the data, are available on the OCM website.
---
New York Regulators Approve Marketing Rules for Legal Cannabis
June 7, 2022 – New York regulators voted to approve draft regulations for the packaging and advertising of licensed cannabis products in advance of the launch of recreational marijuana sales later this year.
Under the draft regulations from the New York Cannabis Control Board, companies will be permitted to advertise their products on television, radio, social media and other platforms. But the proposed rules include strict provisions designed to protect children from being influenced by cannabis marketing.
"Protecting public health, reducing harm and promoting sustainable industry practices are key components of legalizing cannabis for adult use and I look forward to considering these regulations as we develop the industry," Cannabis Control Board Chair Tremaine Wright said in a statement quoted by the New York Post. "We are committed to building a New York cannabis industry that sets high standards for protecting children and keeping products safe and sustainable."
Labels for cannabis products must include the serving size, potency, ingredients, and directions for usage and storage. Packaging and advertising that contain cartoon characters, bubble lettering, neon colors, references to candy, or other elements likely to appeal to person younger than 21 are not allowed.
The regulations also forbid the use of endorsements from celebrities who appear to be younger than 21 and ban the use of common terms in the cannabis culture lexicon including "weed," "pot," "stoner," and "chronic." Misleading claims of health benefits and indications that the product is "safe" or "organic" are also prohibited, as are actual images of marijuana or people vaping or smoking.
More details about cannabis marketing can be found here.
---
Green Kulture and Two Chicks and Flowers in partnership with NY Small Farma host "Erasing the Stigma" at Rockland Community College Cultural Arts Center
May 15, 2022 – Erasing the Stigma, is an informational cannabis event on May 20, 2022, 5pm to 8pm at RCC Cultural Arts Center Theater. This FREE event in partnership with NY Small Farma LTD will be produced by NY based cannabis cultivation company Green Kulture; and NY based cannabis lifestyle brand Two Chicks and Flowers. Erasing the Stigma aims to bring awareness to the plight of BIPOC who have been affected by the 'War on Drugs' who are now eligible to apply and operate legally in the cannabis industry in New York State.
This informational event was carefully constructed with Rockland county local government officials, cannabis advocates, attorneys, business owners and community leaders aimed to bring awareness and provide information to aspiring New York BIPOC and minority entrepreneurs for the highly anticipated licensing process forthcoming. This initiative is particularly laudable as the cannabis industry continues to grow not only nationally but in New York State, with the entrant of more brands and entrepreneurs POC into the space to meet the growing needs of cannabis consumers.
Green Kulture and NY Small Farma LTD will join forces with Two Chicks and Flowers who recently hosted their cannabis informational event titled "A Piece of The Pot" on December 7, 2021 in Brooklyn's BedStuy Restoration Plaza which includes a similar layout for Erasing the Stigma.
Registration for 'Erasing the Stigma' will be a first come, first RSVP approach as this is a FREE public community event limited to the 500 seats capacity theater via a dedicated EventBrite link. In accordance with New York State guidelines, attendees will be required to provide proof of vaccination prior to entering the venue.
---
Approval of First 52 Adult-Use Cannabis Conditional Cultivation Licenses to Farms in New York
April 15, 2022 – The Cannabis Control Board approved 52 Adult-use Cannabis Conditional Cultivator Licenses across the state. These are the first adult-use cannabis licenses granted in New York State and they advance the Seeding Opportunity Initiative. 
The approved licenses are from a pool of more than 150 that have been submitted to the Office of Cannabis Management (OCM) following the March 15 opening of the online application portal. The OCM will continue to review applications on a rolling basis and will work to get them to the Board for approval as quickly as possible. A list of the licenses approved today is available here.
---
---
New Yorkers With Marijuana Convictions Will Get First Retail Licenses
March 9, 2022 – New York State plans to introduce retail sales of marijuana by year-end 2022. Abundant stores of product will be available to licensees grown by New York farmers. New York may also lease storefronts to facilitate the opening of dispensaries. The first licensees must be either a person convicted of a marijuana-related offense or an immediate family member of one.
The policy, to be announced by Gov. Kathy Hochul on Thursday, is part of a concerted push to assure that early business owners in the state's projected billion-dollar marijuana industry will be members of the communities adversely affected by the state's criminal justice system. To read the full fact sheet, click here.
---
CONDITIONAL USE CANNABIS CULTIVATOR LICENSES FOR NY HEMP FARMERS
February 22, 2022 – Governor Kathy Hochul signed legislation creating a new Conditional Adult-use Cannabis Cultivator license, establishing a pathway for existing New York hemp farmers to apply for a conditional license to grow cannabis in the 2022 growing season for the forthcoming adult-use cannabis market. Under the law, conditionally licensed cannabis farmers must meet certain requirements, including safe, sustainable and environmentally friendly cultivation practices, participation in a social equity mentorship program, and engagement in a labor peace agreement with a bona fide labor organization.
With a conditional adult-use cannabis cultivation license, farmers can grow outdoors or in a greenhouse for up to two years from the issuance of the license. It also allows them to manufacture and distribute cannabis flower products without holding an adult-use processor or distributor license, until June 1, 2023. Cultivators are limited to one acre (43,560 square feet) of flowering canopy outdoors or 25,000 square feet in a greenhouse and can use up to 20 artificial lights. They can also split between outdoor and greenhouse grows with a maximum total canopy of 30,000 square feet as long as greenhouse flowering canopy remains under 20,000 square feet.
The OCM will be developing a license application process and opening the program as soon as possible. To qualify for an Adult-use Cannabis Conditional Cultivator License an applicant must have been an authorized industrial hemp research partner for the Department of Agriculture and Markets, cultivating hemp for its non-intoxicating cannabinoid content for at least two of the past four years and in good standing as of December 31, 2021, when the research program ended.
Holders of the license must also participate in a social equity mentorship program where they provide training in cannabis cultivation and processing for social and economic equity partners, preparing them for potential roles in the industry. Growers will also have to meet sustainability requirements to ensure the cannabis is grown in an environmentally conscientious way.
---
January 16, 2022: Cannabis Career Institute Online (CCI Online) announced today that they are co-hosting a one-day workshop, Cannabis Business Opportunities in New York, with Rockland Community College. The workshop will showcase the full scope (from seed to sale) of business and career opportunities in the New York Cannabis Industry. The workshop will be held virtually on February 10th, 2022. The cost of admission is $219, and you can register here.
Opening remarks for the event will be delivered by Michael A. Baston, President Rockland Community College. Panels will be made up of entrepreneurs, social equity business owners, economic developers as well as municipality representatives, including Grant Valentine, Deputy Mayor for the Village of Chestnut Ridge and Consultant for New York State Cannabis Association of Minorities & Women Professionals.
Panel topics to be discussed include, Seizing Cannabis Market Expansion Opportunities: Social Equity, Diversity & Inclusion, Job Creation as well as Employment & Legal, Banking/Finance, Entrepreneurial Perspectives of Owning Your Own Cannabis Business. By interacting with the extensive list of panelists, participants will gain crucial information needed to successfully enter the emerging market of recreational cannabis and the expanding medical cannabis market.
---
Rockland Opt-In, Opt-Outs
Towns
| | | | |
| --- | --- | --- | --- |
| Town | Opt-In | Opt-Out | |
| Clarkstown | | | |
| Haverstraw | | | |
| Orangetown | | | |
| Ramapo | | | |
| Stony Point | | | |
---
Villages
| | | | |
| --- | --- | --- | --- |
| Villages | Opt-In | Opt-Out | |
| Airmont | Dispensaries | Lounges | |
| Chestnut Ridge | Dispensaries | Lounges | |
| Village of Haverstraw | | | |
| Hillburn | | | |
| | | | |
| | | | |
| Nyack | Dispensaries | Lounges | |
| Piermont | Dispensaries | Lounges | |
| Pomona | | | |
| Sloatsburg | | | |
| Spring Valley | | | |
| Suffern | | | |
| Wesley Hills | | | |
| West Haverstraw | | | |
---
Marijuana Opt-Out Tracker – Brought To Us By The Rockefeller Institute
December 7, 2021 – For an easy to use and up-to-date presentation of New York's villages' and towns' decisions on dispensaries and consumption lounges, check out the Marijuana Opt-Out Tracker by the Rockefeller Institute.
---
JP Morgan Chase Restricts Trading on Cannabis Stocks
November 3, 2021 – According to Reuters and based on a letter it reviewed, JP Morgan Chase plans on limiting its clients access to US-based securities, effective November 8, 2021. Clients will still be able to liquidate their positions after that date.
Other banks, including Credit Suisse have similarly limited its clients' abilities to execute transactions or have it hold shares for clients in cannabis-related companies with U.S. operations.
The Chase restrictions apply to companies with U.S. operations that are not listed on the Nasdaq, the New York Stock Exchange or the Toronto Stock Exchange and have a "direct nexus to marijuana-related activities."
Cowen and Co, another U.S. bank active in the cannabis trading space, in September increased its cash margin requirements for all marijuana related trades on its platform.
Some investors have blamed recent selloffs in U.S. cannabis stocks on banks backing away from the sector and the new restrictions at JPMorgan and Cowen could add to the pressure.
"JPMorgan's move to block its customers from buying securities in fully legal, regulated cannabis companies is beyond disappointing," U.S. Cannabis Council CEO Steven Hawkins said in a public statement following the news. "Publicly-traded cannabis companies operate entirely within the law, and the industry is poised for tremendous growth. JPMorgan's new policy is regressive and at odds with the majority of Americans, who want legal, regulated cannabis. What's more, it's self-defeating. The end of federal cannabis prohibition is within site, and the industry is already growing rapidly. I imagine more than a few JPMorgan customers will take issue with being blocked from one of the hottest industries on the market today. JPMorgan is on the wrong side of history on this and will come to regret its decision."
---
Nyack Village Board Defers Decision on Cannabis Opt-Out Until November 18, 2021
October 29, 2021 – During a lengthy Zoom meeting last night, the Nyack Village Board took public input on the draft of its local law opting out of both retail cannabis dispensaries and lounges. Citing uncertainty in state regulations and a lack of provisions for dispensaries and lounges in its local zoning code, the Board initially was poised to vote on the Local Law opting out. After several speakers on the Zoom conference spoke in opposition to the plan, the Village Board decided to keep the public hearing open, do additional research, and reconvene on November 18, 2021.
Speakers spoke of lost opportunities for additional tax revenue and the filling of vacant retail space, and misconceptions regarding the availability of dispensary licenses in the future. Residents also pointed out that opting out would only bolster the existing illegal market for cannabis. Others talked about the quality control for the products that licensed dispensaries would provide versus whatever was currently being sold on the streets.
---
Gifting of Marijuana Illegal in New York If Part of Another Transaction
October 26, 2021 – The gifting of limited amounts of marijuana between adults is not illegal in New York, unless the gifting is part of another transaction. During its October 21st meeting of the Office of Cannabis Management, Tremaine Wright, Chair of the Cannabis Control Board opined on the practice of gifting. Wright said:
"As a reminder to all, we do not yet have state regulated adult use cannabis products on the market. We have not authorized recreational sales. We are hearing many examples of sales of marijuana products by individual vendors and retail locations. However, they are not licensed, nor are they selling regulated products. There are current 38 medical dispensing facilities across the state. We do not have any adult use nor recreational dispensaries. Any individuals selling cannabis or marijuana products in these unlicensed dispensaries, pop up shops or markets is not licensed, nor are they selling safe, tested products. I also wanted to share that any unlicensed sale or distribution of cannabis remains illegal. While gifting or transferring cannabis under the possession limit between adults who are 21 years or older without any money paid or services provided is legal.
Gifting does not include instances in which cannabis is given away at the same time as another transaction nor when it is offered or advertised in conjunction with an offer for the sale of goods or services (emphasis added). There are no legal producers of cannabis other than those whose production is intended for medicinal use. The cannabis being exchanged in the transactions just described those remain illicit. There is no gray market in New York State. This conduct is not legal and must stop. Individuals who do not cease run the risk of severe financial penalties."
The statements were in response to numerous stories of vendors coupling "gifted" marijuana with sales of over-priced items, under the guise that the marijuana was not actually sold. Wright's statement likely does not have the force of law. For a full transcript of the meeting, click here.
---
Town of Ramapo Considers Opting Out of Retail Dispensaries and On-Site Consumption Lounges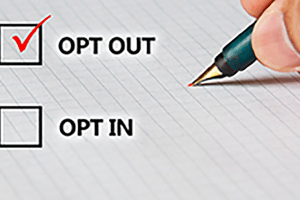 October 28, 2021 (UPDATE) – Decision deferred to November 10, 2021 Town Board Meeting
October 26, 2021 – The Town of Ramapo is the latest Rockland County municipal government considering opting out of cannabis retail dispensaries and consumption lounges. At a public hearing on October 13, 2021, the Town Board adjourned without voting and deferred the decision to October 27th's meeting. The opt-out decision will only affect the unincorporated areas of the Town, not the villages therein. On October 3, 2021, the Village of Suffern in the Town of Ramapo also opted out of retail dispensaries and consumption lounges.
---
New Workplace Guidance Issued By New York State Department of Labor
October 21, 2021 – The MRTA amended Section 201-D of the New York Labor Law to clarify that cannabis used in accordance with New York State law is a legal consumable product. As such, employers are prohibited from discriminating against employees based on the employee's use of cannabis outside of the workplace, outside of work hours, and without use of the employer's equipment or property.
PERMITTED EMPLOYER ACTIONS
The MRTA amended New York Labor Law Section 201-D by adding a new subsection 4-a, which provides that
employers MAY take employment action or prohibit employee conduct where:
• An employer is/was required to take such action by state or federal statute, regulation, or ordinance, or
other state or federal governmental mandate
• The employer would be in violation of federal law
• The employer would lose a federal contract or federal funding
• The employee, while working, manifests specific articulable symptoms of cannabis impairment that decrease or lessen the employee's performance of the employee's tasks or duties
• The employee, while working, manifests specific articulable symptoms of cannabis impairment that interfere with the employer's obligation to provide a safe and healthy workplace as required by state and federal workplace safety laws
Detailed workplace policies are outlined in the DOL Guidance, including drug testing, retaliation for use, termination, reinstatement, off-hours or off-site use, and work-from home use. For a more in depth look, review the guidance here.
The MRTA and New York Labor Law Section 201-D do not apply to individuals who are not employees (e.g., students who are not employees, independent contractors, individuals working out of familial obligation, volunteers) or provide any consumer protections. Employees under the age of 21 are also not covered, as cannabis use by individuals under the age of 21 is prohibited by New York Law and not subject to the present protections. The law also does not apply to employees of the federal government.
---
New York Municipalities Continue to Opt Out of Recreational Marijuana Dispensaries and Lounges
October 7, 2021 – Cannabis consultant Mike Doyle has created and is maintaining a municipal cannabis opt-out tracking map for New York State. The map also tracks opt-ins, pendings, and still-to-be-decideds. Please read the maps notes before using for a full explanation of the icons and methodology.
Leaning-In are 14 municipalities. Leaning-Out: 20. Opted-In: 37. Opted-Out: 102. Undetermined: 58. Upcoming Meetings: 67 (Information as of 10-7-2021)
In accordance with the Marijuana Regulation and Taxation Act (MRTA), towns, villages, and cities have until December 31 to decide if marijuana dispensaries and cannabis cafes can situate in their communities. Counties can't decide, and villages within towns make their own decisions. When a town opts out, it only binds the unincorporated areas within those towns — not the villages themselves.
For example, on October 3, 2021, the Village of Suffern opted out, even though the Town of Ramapo has yet to decide the issue. As the year winds down, there will be a flurry of new local laws passed for those municipalities choosing to opt-out.
Opting-out municipalities believe they can always opt back in at a later date, and while that may be true, if the state limits the number of licenses issued, the opt-back-in vote may not have much meaning.
---
Goodness Growth Holdings Completes First National Cannabis Expungement Month
October 6, 2021 – Goodness Growth Holdings, Inc., a physician-led, science-focused cannabis company announced the completion of its first ever national cannabis expungement month.
In September, Goodness Growth hosted or sponsored four expungement clinics in Minnesota, Maryland and New York and helped more than 100 people file the necessary paperwork to get their simple, nonviolent cannabis charges expunged from their records.
In New York, Goodness Growth partnered with Women of Color, CannaClusive, the Black Bar Association and other cannabis industry and legal aid organizations to host a 30-day virtual expungement clinic. The clinic also offered resources for those experiencing PTSD and emotional trauma related to their arrest and conviction. The virtual New York clinic continues through Oct. 16; interested persons can take an expungement pre-qualification survey or access information and resources by visiting https://wocworldwide.com/expungement.
---
New York Marijuana Regulators Hold First Meeting | Patient Access To Flower Cannabis Approved
October 5, 2021 – New York's Cannabis Control Board (CCB) held its first meeting on Tuesday. The public was invited to listen in online.
Changes to the state's existing medical cannabis program include allowing dispensaries to sell flower marijuana products to qualified patients. Home cultivation for patients remains prohibited and although New York Assemblywoman Tremaine Wright (D), who chairs CCB, announced the body is "very committed to drafting these regulations and issuing them for public comments, and expect it to be an agenda item on one of the upcoming board meetings," it was not clear when home grow regulations will be put into place.
Qualified patients will now be able to access flower cannabis products at existing dispensaries, and the $50 registration fee for caregivers and patients was permanently waived.
The board also signed off on Jason Starr, who served as assistant counsel to former New York Gov. Andrew Cuomo (D) and also worked at the New York Civil Liberties Union to become chief equity officer.
---
How Will Interstate Commerce & Competition Affect New York's Nascent Marijuana Industry
ANALYSIS
(October 1, 2021) Marijuana produced in one state – raw material or finished product, wholesale or retail – cannot be imported from, or exported to, another state for sale. That's known as interstate commerce, and each state's laws limit the movement of marijuana to within the state. Marijuana is still considered a Schedule 1 controlled substance under federal law.
But looking forward to the federal legalization of marijuana, or at least a provision allowing for interstate transactions, sends chills up the spines of local growers, processors, distributors and investors.
The Commerce Clause of the U.S. Constitution prohibits state laws that unduly restrict interstate commerce under a well-established doctrine created by the U.S. Supreme Court. Under this doctrine, state laws prohibiting the import and export of state-legal marijuana would likely be unconstitutional, if challenged.
Until that happens though, states have an economic interest in protecting their home-grown farmers, processing facilities and distribution networks.
States that have long-established growing facilities and established supply chains (e.g. California, Oregon) would have a cost and logistics advantage over states that have more recently legalized recreational use (e.g. New York, New Jersey), and could adversely affect or even prevent the development of local industry. Those established states already have an oversupply of product and production capacity. Exporting cheaper marijuana grown out west to states like New York and New Jersey would hamper local efforts to establish local supply networks, processing plants and distribution facilities. Facilities in northern states have the added costs of climate control as most year-round growing will likely take place in indoor greenhouses and other energy-hungry facilities.
"Interstate Commerce is the worst thing that can happen to small farmers and social equity businesses. It would benefit California and Oregon to alleviate their oversupply. But, it's a disaster for newly legalized states to play catch-up with an established supply chain infrastructure as robust as California or Oregon. Building greenhouses and outdoor operations take years to build," says Allan Gandelman, president of the New York Cannabis Growers and Processors Association.
"And in those two states, specifically, people are selling their cannabis at a low cost of production, which does nothing but drive the market prices to the bottom. The only people who will survive in that system are overcapitalized giant corporations that can scale up and have the financial resources to take a loss for a few years."
The interstate movement of marijuana may still be some time off, but in all likelihood will be a reality. Newer states need to accelerate the development of their local industries to fend off competition from established states and eventually imports from Mexico and Colombia, where growing costs are significantly cheaper.
Also, Interstate commerce could happen before federal legalization, such as through agreements among neighboring states (an idea being spearheaded by the Oregon-based Alliance for Sensible Markets).
"Even with federal legalization, retail would probably remain local through licensed shops (similar to licensed liquor stores), and Congress would likely ban shipping marijuana products through the mail (similar to nicotine products)," says Marc D. Hauser is an attorney and vice chair of the Cannabis Practice Team at the Reed Smith law firm.
Federal descheduling (or rescheduling) of marijuana could quickly bring a wave of investment, consolidation and competition, all of which could dramatically change how New York businesses and state government might approach the development and acceleration of a New York-based marijuana market.
---
Crains Communications Acquires Green Market Report, A Cannabis Financial News Site
September 29, 2021 – Green Market Report launched in 2017 and averages about 150,000 page views per month. The New York-based digital media outlet specializes in topics including cannabis legislation, financial reporting and business trends.
"We are excited to add Green Market Report to our now 21-brand portfolio," KC Crain, president and CEO of Crain Communications, said in a news release. "They focus on the financial, business and economic side of the cannabis industry, so it's a natural fit with our other business brands."
---
Goodness Growth Sale/Leaseback Deal Closes
September 28, 2021 – Goodness Growth Holdings, Inc.  closed on a sale/leaseback deal with Innovative Industrial Properties, Inc. (IIP) in New York. Goodness Growth reported that it sold IIP approximately 92.3 acres of land for $1.2 million. The site is next to Goodness Growth's existing cannabis cultivation and processing facility in Johnstown, New York, which was formerly the site of a juvenile detention center. IIP said it plans to provide a tenant improvement reimbursement to Goodness Growth of roughly $55 million for the construction of a new 324,000 square foot cannabis cultivation, processing, and research and development facility.
---
U.S. House Passes SAFE Banking Legislation (Again)
September 28, 2021 – The U.S. House of Representatives passed SAFE Banking legislation by voice vote, as an amendment to the National Defense Authorization Act.
The SAFE Banking amendment would enable financial institutions to support the cannabis industry by explicitly permitting financial institutions to do business with cannabis companies and prohibiting the government from terminating or limiting a financial institution's deposit or share insurance solely because the financial institution has cannabis clientele.
Only a limited number of financial institutions are currently willing to take on the risk of providing banking services to cannabis companies. Those institutions that are willing to bear the risk often charge exorbitant fees that foreclose access to many smaller and diversity-owned entities. As a result, the economic development of all cannabis industries has been stymied, through reduced access, high barriers to entry, and an unwarranted and unsustaintable dependence on cash transactions. Limited banking option encourages and industry dependent on cash-only transactions — a major security concern to the cannabis industry and to municipal governments that host cannabis related businesses.
The bill will next go to the Senate, which is working on its own version of the legislation.
---
IRS Provides Resources To Help Cannabis Business Owners Successfully Navigate Unique Tax Responsibilities
September 27, 2021 – In its most recent issue of "A Closer Look" the IRS focuses on the tax implications for the rapidly growing cannabis/marijuana industry.
However, because it's a Schedule I controlled substance, Section 280E of the tax code applies, even if the business operates in a state that has legalized the sale of marijuana.
At last count, 36 states plus the District of Columbia have legalized marijuana for recreational or medicinal use, or both. These states, such as California, Washington and Colorado provide tax guidance for businesses and we strongly encourage industry members to remain compliant with state taxes as well. And while there are 14 states that still ban cannabis use, the IRS expects both unlicensed and licensed marijuana businesses to continue to grow.
While IRS Code Section 280E is clear that all the deductions and credits aren't allowed for an illegal business (marijuana is still considered a Schedule 1 controlled substance under federal law), there's a caveat: Marijuana business owners can deduct their cost of goods sold, which is basically the cost of their inventory. What isn't deductible are the normal overhead expenses, such as advertising expenses, wages and salaries, and travel expenses, to name a few.
Here are some other helpful tips from the IRS to help cannabis/marijuana business owners:
Know your investors
There are thousands of people trying to get into the industry legitimately; however, there are some pitfalls with investors that business owners need to be aware of to make sure their investors don't cause more harm than good. The social stigma and federal designation as an illegal substance have led to unregistered and "silent" financing and ownership arrangements within the industry. Individuals associated with these funding and ownership arrangements are often referred to as "beneficial owners." A beneficial owner enjoys the benefits of ownership, but the property's title or activity is in another name. This creates complex compliance challenges for the IRS and may contribute to a business's failure to file a tax return or accurately report gross receipts. IRS examiners explore the potential for these arrangements during examination engagements.
Additionally, cannabis/marijuana business owners should be aware of nefarious investors who will try to put funds into these new businesses that could cause them to lose their entire business. For example, if one of these silent investors gives initial money, say $5,000 or $10,000, and it grows to where they can then claim ownership, these businesses can become complicit in laundering money for drug traffickers.
Ensure you're licensed
Make sure you're licensed for whatever your location requires. Cannabis/marijuana businesses are highly regulated by state and municipal regulatory agencies from a licensing, product development and movement perspective.
File and pay your taxes on time
As mentioned earlier, even if your business operates with cash, you are still responsible for filing and paying your taxes on time.
The Internal Revenue Code doesn't differentiate between income derived from legal sources and income derived from illegal sources. It's all income and is taxable and must be reported on your tax return. However, because it's a Schedule I controlled substance, Section 280E of the tax code applies, even if the business operates in a state that has legalized the sale of marijuana.
But Section 280E doesn't prohibit a participant in the marijuana industry from reducing their gross receipts by properly calculating the cost of goods sold to determine its gross income. For example, a marijuana dispensary may not deduct advertising or selling expenses, but it may reduce its gross receipts by its cost of goods sold.
Cannabis businesses have no exemption from their employment tax obligations, and as with other small businesses, they often need to make quarterly tax payments. These business owners should always pay their taxes on time to avoid interest and penalties.
Enforcement efforts in the industry indicate there are taxpayers operating in segments of the industry (growers, transporters, wholesalers and retailers/dispensaries) who fail to file U.S. tax returns. These business owners should be aware that non-filers are an IRS enforcement priority.
Another of our top enforcement priorities in the cannabis industry is the use of cryptocurrency. Those who use it need to understand that the IRS considers it property, and there are gains that are taxable.  Anyone using cryptocurrency in their business to work with a reputable exchanger.
Report your cash transactions
Because marijuana is listed as a U.S. Schedule 1 drug, many businesses do not participate in the U.S. banking system and conduct transactions in cash.
Keep good records
All records, such as receipts, canceled checks and other documents that support an item of income, a deduction or a credit appearing on a return should be kept regardless of whether they're tracked by hard copy or electronically. It's important for a cannabis business to maintain records for all expenses, even those that are not legally deductible at the federal level, because good, well-organized records make it easier to prepare a tax return, track expenses, substantiate items reported on tax returns, and help provide answers if a return is selected for examination.
---
Final Members of New York's Cannabis Oversight Panel Appointed
September 23, 2021 – Governor Kathy Hochul announced two appointees to New York's cannabis market oversight and regulatory panel on Tuesday, rounding out the panel.
Appointed were Reuben McDaniel, the president and CEO of the Dormitory Authority of New York State, and Jessica Garcia, the assistant to the president of the Retail, Wholesale Department Store Union.
"New York's cannabis industry has stalled for far too long – I am making important appointments to set the Office of Cannabis Management up for success so they can hit the ground running," Hochul said. "I am confident Mr. McDaniel and Ms. Garcia will serve the board with professionalism and experience as we lead our state forward in this new industry."
Earlier this month, Hochul named former Assemblywoman Tremaine Wright of Brooklyn as chairwoman of the board, and former Drug Policy Alliance coordinator Christopher Alexander would become executive director.
The panel, which also includes legislative appointments from the state Senate and Assembly, is in charge of setting regulations for the state's cannabis industry, including the sale of commercial retail products. The five-person board will oversee licensing, taxation and sales of cannabis products, and was created as part of the broader legalization package approved last spring. The board will have the power of issuing or revoking licenses in the industry.
---
Ulster County And Hudson Valley Towns Welcome Cannabis Economy, While Some Opt Out of Economic Benefits
September 22, 2021 – A major cannabis facility may be coming to Ulster County as early as spring 2022.
Cresco Labs, a vertically integrated cannabis and medical marijuana company, is planning on developing a major cannabis cultivation, processing, packaging and distribution facility in the Ellenville area.
Cresco Labs is eyeing the former Schrade knife company near Ellenville, a site which closed down 17 years ago.
Cresco Labs says the facility will employ 300 to 400 people. The facility is expected to be at least 360,000-square-feet and would include a new building for cultivation, as well as spaces for processing, packaging, distribution, and offices.
Ulster County has 400-plus farms and nearly 60,000 acres of farmland perfect for growing cannabis.
New York State towns have until Dec. 31 to opt out on allowing marijuana dispensaries or retail cannabis locations in their municipalities. The Towns of New Paltz, Poughkeepsie, Newburgh and Kingston have opted in.
Poughkeepsie has not taken any action on opting out of cannabis sales, and is unlikely to do so.
Newburgh supports allowing dispensaries and on-site marijuana consumption in the city limits.
In the Hudson Valley, the towns of Goshen, Rhinebeck, Phillipstown, Middletown, Crawford, the Village of Chester and the Village of Cold Spring have all opted out.
---
Cannabis Campus Flowers in Warwick
September 22, 2021 – In an ironic twist, the Mid-Hudson Correctional Facility in Orange County will be re-purposed as a center for medical/recreational cannabis cultivation and production. The facility was closed in 2011 and the 150-acre campus was sold as "surplus state property" to a Local Development Company (LDC).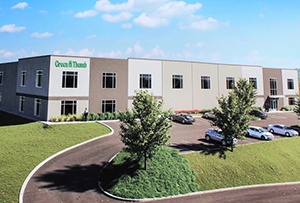 Renamed Wickham Woods, there was a formal groundbreaking for Chicago-based Green Thumb Industries' (GTI) first cannabis growing facility in New York on the former prison grounds. New York is the 15th state in which GTI has established operations.
The first phase of GTI's buildout is valued at $60 million. When the next two phases are complete, the total investment will be approximately $150 million, and an estimated 150 to 200 jobs with benefits will be created by GTI's, many ranging in the six-figure category. The project is expected to be fully operational by 2023.
---
Town of Orangetown Opts Out of Recreational Marijuana Lounges and Retail Dispensaries
On June 22, 2021, by Local Law, the Town of Orangetown has opted out of both marijuana lounges and retail dispensaries in the Town's unincorporated areas. The decision to opt out does not affect the Villages of Piermont and Nyack. As part of the local law, the Town formally requested the Cannabis Control Board prohibit the licensing and establishment of such dispensaries and consumption sites within the unincorporated areas of Town of Orangetown.
---
Town of Stony Point Opts Out of Recreational Marijuana Lounges and Retail Dispensaries
At a public hearing on July 14, 2021, the Town of Stony Point opted out of marijuana retail stores. The decision was unanimous, with the caveat that the Town might reconsider after the state's cannabis control board is formed and regulations are in place.
As there are no Villages in the municipal boundaries of Stony Point, the decision to opt out affects the entire Town.
---
CUNY Launches Cannabis Education Program At Brooklyn's Medgar Evers College
September 8, 2021 – Brooklyn's Medgar Evers College, part of the City University of New York, is offering a cannabis minor degree program to assist students choosing to enter the legal recreational marijuana business.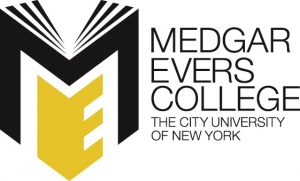 Students can now enroll in "Introduction to the World of Cannabis," a prerequisite course for many of the other cannabis courses in this degree program. In following semesters, students can choose four courses from any of the 13 newly developed courses to earn a cannabis degree minor in one of four different tracks. These courses provide educational opportunities not only to MEC students but to all students at the other 24 CUNY campuses via e-permits. Exemplifying its core mission to provide educational workforce development and opportunities for economic expansion, MEC's cannabis minor and forthcoming adult education program will feature the skill-building instructional support needed to foster new cannabis leaders in the areas of testing, cultivation, business, and health. Read more…
---
Westchester Communities Opting Out of Marijuana Lounges and Retail Dispensaries
Several Westchester communities have made affirmative decisions to opt out of allowing cannabis lounges and dispensaries within their borders, including Eastchester, Yorktown, Larchmont, Ardsley, Somers, North Castle, Mt. Kisco, North Salem, Lewisboro and Bronxville.
Dobbs Ferry and the Village of Mamaroneck have plans to review opting out this fall.
Both the Town of Mamaroneck and the City of Rye are having public meetings on September 22, 2021 to consider opting out.
To  hold a public referendum in opposition to opting out, 20-25% of each community will have to sign a petition requesting a referendum. Thereafter a simple majority can reverse the governing body's decision to opt out. For supporters of opting out, there is nothing they need to do but wait and vote on the public referendum, if one is required.
---